Jesse Jagz's Garba Is A Timely Moment For The Rapper [EP Review]
SHARE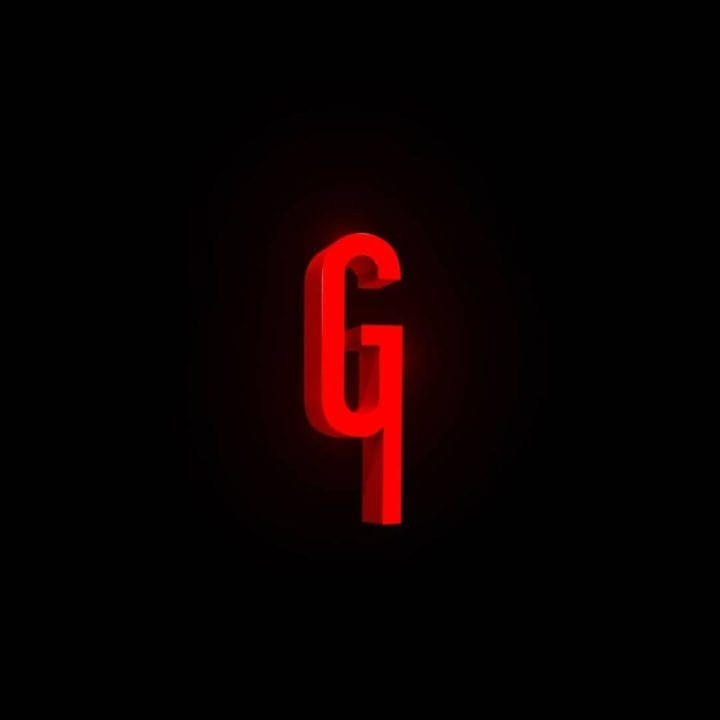 An Overview: Jesse Jagz Garba EP Review
Jesse Jagz's head is an interesting place to explore. He makes the mundane come alive, and his lyricism is burnished with the credo of his mysticism.
He's also known to keep an end rhyme for as long as possible, and on G, the opener of his latest project Garba, he does this with finesse, over a melancholic piano and faint percussions which calls the ethereal to mind. Minutes before, feature Anchorman had delivered an extensive spoken word on legacy, What legacy would you pass on before you pass on? being the last line; earlier, he'd mentioned The beast of (him) awakened and "the god in me forsaken."
I hail from this place 
And this place is my race 
But I feel displaced in this place 
Cos I can't stand face to face with the pace in this place
Cos this place is beginning to feel like a disgrace 
The theme of disbandment is one Jesse's dabbled in. Obviously, his head is removed from the intricacies of music industry life. He's more a truth seeker than a musician, and in his raps he upholds that reality even as he's frustrated with the demand for new music, for him to step into his potential for greatness. It's an interesting question: Is Jesse Jagz a Nigerian Hip Hop great? Depending on who you ask, answers vary. He hasn't attained the reverence his elder brother has, and in criticizing him, many are quick to call his character to question. Is he where he wants to be, that was the question I asked while I anticipated Garba.
In his trademark stream of consciousness presentation, G's lyrics run around the themes of family and fandom. "Cos I grew up a fatherless son/ Got no clues on how to father a son/ And I've been moving so far from the sun... Smoking weed, I couldn't put the J off/ J. Jagz, niggas couldn't put the wave off," he raps stoically, suggesting the rush of it all got to his head. The conflict of family is represented ever poetically, with the words father and son assuming different meanings throughout his verse. But even when he's introspective, the jaw-shattering bars of confidence that marks much of Royal Niger Company is still present. "Can't see me coming, this is ghost mode nigga!"
In his review of Garba, Excel Joab of Boombuzz calls the artist a time traveler. "The introduction," the I'll-speak-my-mind song, is usually recorded in a rapper's early years. Jesse has been around for a decade and more, and he's gone back to address personal issues he couldn't care less for while being the emperor who made stans out of listeners. This insight into his person wields the appeal of Garba: Jesse Jagz isn't just about running lyrical miracles; he's documenting his story in the bars. A is an ode to J Town (Jos), the city he reps ever lovingly. The four line hook which is rapped twice (before his first verse) is a recognition of his upbringing and now his fortune's changed. Now when J drops, J Town stops. As usual, the flow is immaculate, and Jesse Jagz mentions the names of American music legends 2Pac, John Lennon and James Brown, channelling them in the pursuit of greatness. As with the first, the production sounds ominous and conflicting, scattering drums to which Jesse matches his cadence and diction, made of strong-sounding words.
The last two songs are B and A; the first a shawty-bad track: The almost ethereal love interest (who's unrepentantly hedonistic) is a character Jesse's always been fascinated by, and in sweetly delivered bars, raps about her. A is a rework of the song "Your Lovin," a single of Jagz that could have been bigger. On the breezy track, the man just wants to live his life interesting, as opposed to requesting much of it.
Jesse Jagz Garba Review
This is where his head is; Jesse Jagz is in a world of his own, and his thoughts are largely positive. He's coming to terms with his humanity yet the full mouthed rapper we know. R, the middle placed song of the tape, is a traditionally set glory dance. Mr. Murphy's Fuji esque hook is as infectious as Jesse's verses, and the eccentric production is exclusively Jagz-like. A strong performance which, upon release, assumed position as one of the great rap moments of the year.
Timely, cohesive, and brilliant. Those words best describe Garba. The underlying question of greatness is never fully answered, but there's always time to have that conversation.