Burna Boy & Nigeria's Acceptability Politics
SHARE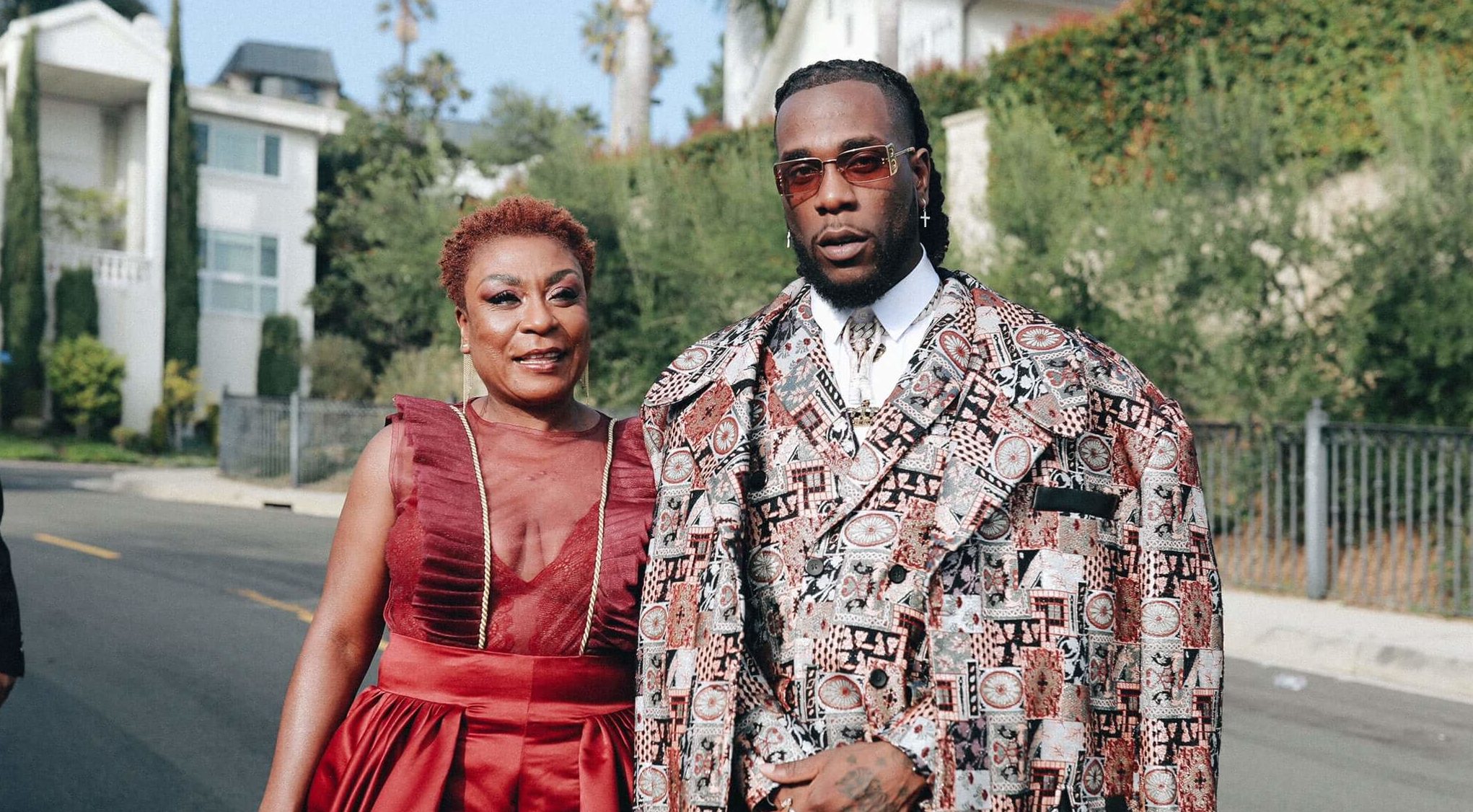 In 2012, when Burna Boy put out the visuals for "Like To Party," his face was speckled with pimples. On "Yawa Dey," he would mention it; this time, however, he would relate that with his growing finances. In 2018, on "Giddem," Burna Boy sings: you know I fresh pass Jidenna.
Take this tale and tell it to a typical Nigerian audience. One will most be chastised for being too self-conscious. It is a fancied lore in these spaces: you can never see enough of yourself to give a critical assessment. Someone would need to do that for you.
While this is, to some extent true, there are practically millions of quotes floating about the internet space, refuting the philosophy. Know thyself, this other school of thought posits. I go further: know yourself, even at the risk of losing the "support" of others.
Going by the public information on him, Burna Boy took the time to know himself. And his music, more than any of his contemporaries, is full of snapshots into his personal space. Within that space, we've come to know confidence as a dominant force. From "Don Gorgon" to "Rockstar," the Port Harcourt-born artiste has never shied away from bigging up himself.
Prior to 2018, Burna Boy was coveted by a small cult of fans. These people swore by his music. Often militant but never on the compromise for melodic subtlety, Burna Boy's music satisfied a fetish craving for the eccentricity of the unpopular. Then "Ye" happened, and with his unofficial national anthem, something seemed to shift in the universe. From afar, in the USA, rapper Kanye West would release his album, sharing a title with the Nigerian Afrofusion artiste. Fans would be led to the Phantom-produced song by the dreadlocks-wearing act. They loved "Ye" and sang its praises, and, carried on the wave of the "Afrobeats to the World" thing, Burna Boy would release two albums in a matter of months. Both albums were conceptually different and made for quite different audiences, they aimed at consolidating the Burna Boy name in an ingenious manner. The plan worked.
The second of those albums, African Giant, saw a huge spike in popularity after what many deemed to be a Burna Boy antic. For days, reactions trailed social media, as observers of Burna Boy's newfound international fame classed him arrogant, egotistical, and the likes. It all seemed part of a larger branding exercise, a psychological tap into Burna Boy's notoriety as a problematic character (as he's been also tagged). But African Giant, with its excursion into the terrain of politics, wasn't problematic anymore; it was black consciousness, a part of Burna Boy fans of his early music has encountered.
To be an African Giant meant Burna Boy had to transcend the Nigerian ideal. You could see it in his interviews and videos, the substance and the aesthetics. There was something building –I saw it: when I reviewed the album, I predicted that "[African Giant] would become one of the greatest albums of his generation." The album had very political songs. Appearance-wise the signs were glaring: the bling teeth, the Fela neckpiece, his dressing style.
We loved him. But that seems to come with a caveat. That he would perform to the Nigerian audience's preference for the ridiculously humble. It is mostly female artistes who suffer the brunt of this. The politics of acceptability mean that more than just making good music, one has to present herself favorably in the eyes of Nigerians. Echoed by the religious sentimentality of many a Nigerian, confidence in these circles is considered arrogant at best, and blasphemy at worst. Because how dare you believe you got it all on your own? How dare Burna Boy to say he's the best since Fela? 
Yesterday evening, that was the talk of the bird world. It was like a scene in a horror movie being played on a loop all over. The people screamed: oh no! Through the tweets and counter tweets, Burna Boy's proclamation became quite the divisive topic. While some backed his assertion that no one paved any road for him, most built on their preexisting narratives which placed Burna Boy as a most antagonistic character, without respect for his elders in the game. Many pulled up the silent achiever reputation of Wizkid, and of Davido, he'd (they had) been the bigger artiste for a minute before Burna Boy's excellent two years. Yet they remained – keyword – humble.
FACT! I always knew I was and I am THE BEST. Everyone you think is the best KNOWS I'm BEST since Fela Kuti. But @timayatimaya told me something a long time ago that made me not care about being the best. "The World can do without the Best" the world will still spin regardless.

— Burna Boy (@burnaboy) February 12, 2020
Lol. NOBODY paved shit for me. Everybody dey find them own. I bin Out here, if you knew the way they made us look weak by begging and paying the western world to like us you will see that no table was set and I'm the one that brought you the Respect you currently enjoy. https://t.co/oPS1HjPrEl

— Burna Boy (@burnaboy) February 12, 2020
I'll admit: myself, I've deemed Burna Boy too expressive at times or is it politics?. Shut up and make the money, bro! Yet in many cases, it is unfair (typical of Nigerians however) how many will jump to their pre-conceived notions without examining the nuances of the situation at hand. Insiders have suggested that Burna Boy was in his feelings when he made the series of tweets. Apparently, someone ("in a very high place") went behind his back to snatch a deal he was supposed to have. Shady, right? But the game's the game.
People don't even know what he's referring to.

An incident occurred recently where a "paved the way for him" artist actually intentionally bad mouthed him to get a deal that was supposed to be his.

So truly only God has his back & everyone are just looking out for themselves. https://t.co/xE0zoseFT1

— C H U K W U K A X A V I E R (@chukaobi) February 13, 2020
Another thing to address would be Burna Boy's (alleged) disrespect for the road pavers. It will be quite misleading to assume that. Burna Boy, throughout his career, has been very public about his influences. Where the Nigerian has a problem with Burna Boy is in the fact that he doesn't make deities out of his idols. One remembers his words to the conservative MI Abaga during the heat of the South Africa - Nigeria tension. Burna Boy doesn't cozy up to anyone, not when he strongly believes in something. Nigeria loved him then (when he was up against MI) and love him less now. It isn't rocketing science to know why that is.
Burna Boy's global relevance came more than six years after his debut. Compared to his previously mentioned contemporaries, it was a long wait. Some have suggested this wait was finally broken by international demand for Afrobeats' in the past five years. That assertion is very simplistic. As someone said, he is a classic case of preparation meeting opportunity. No doubt the boom is a factor but gives the man his frigging flowers.
Achebe put it this way; "after eating a heavy meal, Nwanza the bird decided to challenge his chi to a wrestling match".

Of course, his "chi" completely floored him.

That's the same way I feel about Burna Boy. It is clear to even the blind that others paved the way for him.

— Onye Nkuzi (@cchukudebelu) February 12, 2020
I'll say this: the Nigerian audience cannot successfully cancel Burna Boy. It's a slap to their faces but it is what it is. His music – and the corporate might behind it – says otherwise. We might as well learn to accommodate this arrogant and very talented musician.