Beyonce's The Lion King #TheGift Album Is The Bridge Expected To Connect Afrobeats To The Global Mainstream
SHARE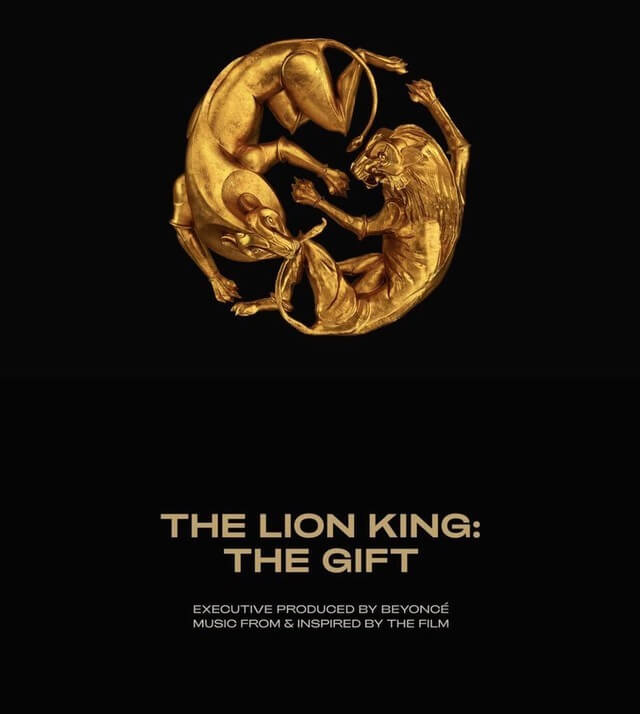 There's a lot of ongoing conversation about The Lion King: The Gift album which was curated and executive produced by Beyonce. The album contains 27 tracks (13 Lion King interludes) and one of its highlights is that it features top African musicians including Busiswa, Wizkid, Tiwa Savage, Moonchild Sanelly, Burna Boy, Yemi Alade, Salatiel, and many others. According to Beyonce, this album is a love letter to Africa. She started, particularly, that she wanted the album to be a representation of where the story of the Lion King movie originated from; Africa.
From Twitter to WhatsApp stories, there's been a deluge of appraisal for Beyonce and most especially, the Nigerian artists that appear on the Lion King album. I think it's important to note that Nigerian artists feature more on the album than other African artists. Wizkid sang along with Queen Bey on Brown Skin, with the great singer giving backup to Wizkid's vocals. It is enthralling. Tiwa Savage and Mr. Eazi collaborate on a song Keys To The Kingdom. Tekno alongside Yemi Alade and Mr. Eazi bring the Afrobeats flavor to Don't Jealous Me. African giant Burna Boy scores himself a standalone track titled Ja Ara E.
Listening to the album, you can strongly feel Beyonce connecting to the African roots. Afrobeats has gained attention in the global scene. We have eminent acts like Burna Boy, Wizkid, Davido, Tiwa Savage, Yemi Alade, Santi, and many more pushing the culture in the US and Europe. Let's also not forget that legendary Fela made a humongous impact in the international space as an Afrobeat act. We should also give accolades to D'Banj who caught Kanye's attention and released a song Oliver Twist that shook both the US and UK markets. The conversation truly goes way back and the Nigerian sound has been steadily diffusing into the global music landscape. It gladdens me to be alive to experience this leap.
We have seen Drake collaborate with Wizkid on the remix of his monster hit Ojuelegba. This led to more collaborations; Wizkid's Come Closer which features Drake as well as Drake featuring Kyla and Wizkid on One Dance. One Dance set numerous records, reaching number one on the US Top 100 Billboard chart, making Wizkid the first Nigerian artist to reach number one on the chart. Wizkid has worked with the likes of Future, Kranium, Ty Dolla Sign, Justine Skye, and more. He has sold out concerts and has performed at international festivals. Now, he's singing with Beyonce on the same track, "Brown skin girl. Your skin just like pearls'. It tickles the ear and it fills the heart with joy. It opens the way for more collaborations. The track also features SAINt JHN and Blue Ivy. Burna Boy has gained himself international acclaim, working with J Hus, Dave, Major Lazer, Lily Allen. He performed at Coachella earlier this year. Now he has a standalone track Ja Ara E on an album curated by Beyonce for Disney's remake of the Lion King movie. An African giant, indeed. Tekno, Mr. Eazi, Tiwa Savage, Yemi Alade have all respectively achieved huge feats and here is another massive addition to the list of achievements. This soundtrack will see Nigerian artists build new relationships with international artists like Jay Z, Childish Gambino, Pharrell, Kendrick Lamar, Tierra Whack, and others. These relationships will yield enormous results like major collaborations.
Afrobeats is certainly on its merry way to becoming a mainstream genre. This album will play a major role in bringing the audience in the global mainstream to pay attention to Afrobeats and its representatives. One thing I find remarkable is Bankulli scoring credits on Sarz-produced Find Your Way Back and OtherSide. Bankulli also has vocal credits on Watch The Throne. Also, Zlatan's ad-libs were deliciously placed on the Burna's Standalone track Ja Ara E. Another Nigerian producer Northboi also has a production credit on Tiwa Savage and Mr. Eazi's Key To The Kingdom on the album. Honestly, this is exactly what I mean when I say Afrobeats is being put on the map.
Beyonce featuring Nigerian artists on the Lion King album is the gasoline to Afrobeats' fire. A Nigerian superstar Davido already has a jam Fall that broke into the USA and is getting massive airplay. Burna Boy's Ye is also a song that is receiving a lot of attention. Many of these acts already have international deals signed with the likes of RCA, Universal Music, Roc Nation, Atlantic. So have they won international awards including EMA, BET awards. Beyonce throwing her support behind Afrobeats and Nigerian musicians is undoubtedly the catalyst needed to accelerate the success. Hopefully, our Nigerian acts will go on a tour with Queen Bey and win the audiences over with mind-blowing performances. You can now assuredly say that there is a viable way for a Nigerian musician to successfully crack the international market and become a mainstream act.
A lot has been said about the album. Some folks believe that Wizkid still has the juice and is likely to become a bigger artist should he employ professional songwriters. For some, they find it displeasing that Wizkid refused to drop his usual 'lamba' which indicates the Nigerian sound. On Don't Jealous Me, Tekno is accused of using the Ghanaian Twi sound which some people have termed 'misrepresentation'. As much as there's a lot of praise around the album, there are others who find it distasteful that the album pays no homage to where the story truly emerged from; Kenya. Questions are being asked; Why did Beyonce opt for Afrobeats acts like Wizkid, Burna Boy, Tiwa Savage instead of East African stars like Victoria Kimani, Diamond Platnumz (whose nickname is ironically Simba)? It's a layered conversation and if I were to give my two cents, I'd say it's still a win. A win that we can all claim. With time, we can help change the misrepresentation of Africa that is common with westerners.
African artists and producers involved in "The Lion King: The Gift" album believe it will be a major boost for their international footprint — especially in America. ??https://t.co/Wjeo25KLMD #TheGiftAlbum pic.twitter.com/GsdgN13G5x

— BEYONCÉ LEGION (@BeyLegion) July 20, 2019
This Lion King album is one manifestation but it's EVERYWHERE. Africa is synonymous with two countries in the West and one in the South.

— Terembe ??‍♀️ (@terembecherono) July 16, 2019
Y'all notice on the lion king album, non of the Nigerian artist did their tag line!! I ain't here no " it's your boyyy Eaziiiii ", " Starboy " , " Alahaji Tekno " , " T I W A SA VAGE" or " Yemiiiiiii Alaaaaddeee "

— Mr.Charming | FBNP (@itsmrcharming) July 19, 2019
Burna Boy is the only African artiste with a solo feature on Beyonce's #LionKing album.
He also sang the only song titled in an African language.
Now that's how to rep! CERTIFIED AFRICAN GIANT.

— HARD GUY ☯️ (@na_tha_niel) July 16, 2019
You people better hop on the Afrobeats wave for your soundtrack.

None of that Kendrick Lamar shit.

Call Bankuli now. https://t.co/mYYlxmIXW8

— Serious Bants ?? (@Xcel_101) July 19, 2019