5 Takeaways From Maleek Berry's New Album 'Isolation Room'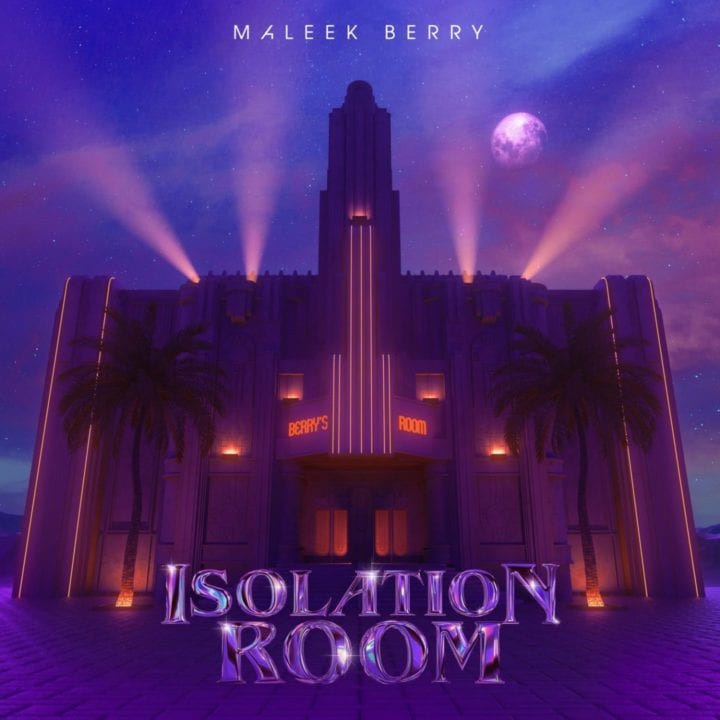 The talented British-Nigerian artist Maleek Berry recently put out his third project, a collection of songs as he calls it, titled "Isolation Room."
These are 5 takeaways from Maleek Berry's 'Isolation Room'. 
Isolation Room Is An Isolation Project
When corona came, many had their lives brutally put on halt. Economies suffered, people worked from home, uncovering parts of themselves previously thought inaccessible; artists making 'Isolation Art.'
Maleek Berry's new collection is an Isolation project in that sense, that it sounds like a one-man effort and a journey to self-realization for the artist and producer.
Decked in the laidback vibe he's known for, Isolation Room deals little in collaborations (featuring only Tiwa Savage) and runs at a relaxed pace, attuned to Berry's reclusive nature.
Maleek Berry Is Still Fascinated By The Weather
Born in Britain to Nigerian parents, one wonders if Maleek Berry ever played into that trope where a conversation which began with small talk about the weather.
His first two projects, both EPs, are titled First Daze of Summer (2016) and Last Daze of Winter (2018).
On his newest tape, he sings again of geography on "Far Away," the opening record: "Baby when the seasons change I pray it stays like this/ Even when the seasons go I pray we stay like this... " 
Keeping up with that motif, it stands to reason that Maleek Berry grounds his projects in natural circumstances to appropriate different vibes to his songs. You know a Winter-themed bop when you hear it, and being in August, be sure Maleek has a new song on the tape, titled... "Sunshine."
Tiwa Savage Always Comes Correct
Scheduled to release her new album Celia this August, Tiwa Savage has been one busy woman, putting out music and featuring on songs from other artists. In recent weeks she's featured on Reminisce's Vibes and Insha Allah and on Isolation Room. 
"Balance," where she makes an appearance, is a groovy affair, built from sunny keys and percussions. Maleek Berry's signature vocals take center stage here –crooning about money and women– and Tiwa Savage brings the balance, capturing the essence of this jam with the line: "I be fine girl, I no wan suffer." 
Maleek Berry With The Soul
When Maleek produced "The Matter" and was introduced to a generation of listeners, the sound he patented for Wiz would be markedly different from what he would be known for years later, when he began to sing himself.
Soulful cuts, worked into a Afro Pop and R&B tradition, would become the trademark of Maleek Berry, with songs such as "Juice" (with Ycee) and "Sisi Maria" proving his mettle when combining these breezy sounds.
On Isolation Room, songs like "Far Away," "Konnect" and closer "Don't Wanna" –a brooding record on lost love and emotional games– connect Maleek Berry to that core of his music, that soulful vibe, giving the 7-track tape a slow burning feel.
"Sisi Maria" Walked So "Free Your Mind" Could Fly
Song 2 on Isolation Room, "Free Your Mind" is relatively upbeat compared to the other six songs on the tape. More so, it features an electric production which calls to mind the shake-shake vibe of the Highlife sound, blending perfectly with the cool of Berry's vocals.
"Free Your Mind" urges a lady (and really, anyone) to live freely and happily, drawing precedence from the carefree nature of "Sisi Maria." The latter record, released off First Daze of Winter, is more intricately tied with FYM through its adaptation of Highlife and one can't help but anticipate more of such Maleek Berry songs.
There you have it! Our five takeaways from Maleek Berry's Isolation Room.