Sunday Oliseh Gives His Opinion on Hosting the World Cup Bi-Annually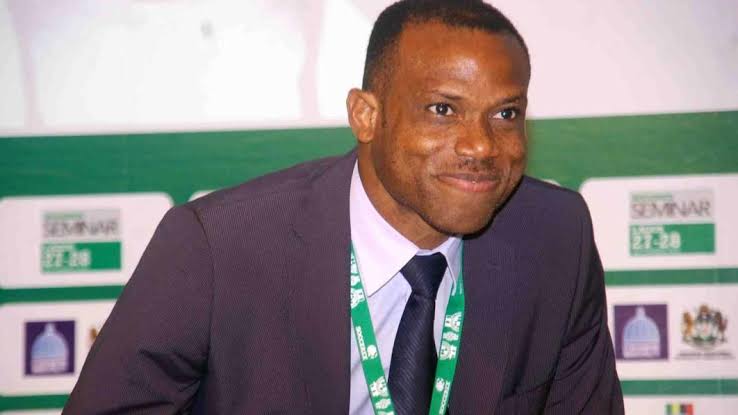 Former Super Eagles midfielder, Sunday Oliseh, believes the World Cup's uniqueness is the fact that it is played every four years. The body governing football in the world, FIFA has been contemplating moving the competition to every two years rather than the once in four years.
READ ALSO: I WILL BEAT TYSON FURY WHENEVER WE MET - ANTHONY JOSHUA
Oliseh who represented the Super Eagles at the FIFA World Cup in 1994 and 1998 hosted in the USA and France. According to reports from the official website of Goal.
The former player believes the idea is an excellent development for African players because they will have more exposure on the world stage.
Personally, as a player, it would be interesting to say OK, in a six-year period, I could play three World Cups. But what actually makes the World Cup exceptional is the buildup to the event, the four-year wait and the fact that sometimes it's a once-in-a-lifetime occasion for certain players.

I can see why African football is happy with it because it goes with the Africa Cup of Nations which, every two years, helps us to sell ourselves. We need it. We need funds coming in like the ones these major tournaments bring in. We need it from that point of view.
The former midfielder believes FIFA should consult the present players and not ex-players.
I don't think we should be consulting mostly ex-players, we should be consulting the players now.

The Mbappes, the Benzemas, you have to ask those ones and they have to give their opinion. They are the actors now. To say I played three World Cups would be great for some players, but let's not forget that the actual employee of players are the clubs. No matter what happens with the national team, they are the ones who pay the wages.

They are the ones giving the players the financial, psychological and health capability to be at their best to participate in major tournaments for their countries.

So now we are having discussion shouldn't the club owners be consulted? Shouldn't the club managers be consulted?
There are still talks going on from now till December 2021, when the member nations will cast their vote either in favor or against the proposal.
UEFA has threatened that if FIFA goes on with the plan of hosting the World Cup every two years, then they might decide not to play in the competition.