Oxlade Releases "Oxygen" EP | STREAM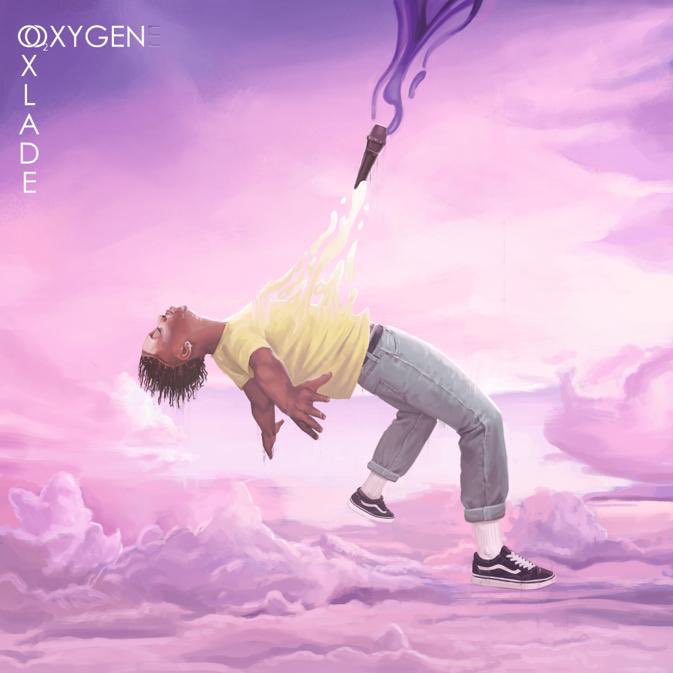 Oxlade Song
Overview of Oxygene (EP) by Oxlade
Set to cause serious waves across not only the Nigerian and African music scenes but the international music industry at large, with his infectious, signature Afro-fusion sound, Nigerian music act Oxlade presents the release of his dazzling debut EP 'Oxygene'.
Launched with the melodic, Spax-produced 'Away' - Oxygene' sees summer arriving early with a selection of six vibrant tracks which offer a formal introduction to the talents of the exciting Lagos-based musician Oxlade, ahead of his inevitable and imminent ascension to stratospheric heights.
Backed-up with production from top-class Nigerian producers including Spax, Dera, Lussh, Echo and London-based Nosa Apollo and featuring a must-hear collaboration with the British-Nigerian singer Moelogo on 'Tables Turn', the EP combines Afrobeat, Hip-Hop, R&B, and Country influences with Oxlade's distinctive, soulful vocals and mesmerizing songwriting and storytelling to create a project that is undeniably a modern classic in the making.
SEE ALSO: Oxlade - Away | Oxlade x Reekado Banks - Craze (VIDEO)
Speaking on the 'Oxygene' EP, Oxlade said:
"Music is the air that I breathe, which is why the EP is named 'Oxygene'. There's a play on words in there too, with the Oxy' being my nickname and with the biological 'gene', I'm letting out a part of myself to the world which contains love, consciousness and pain."
Download Mp3 - Oxlade - Oxygene EP
Born and raised in the well-known Mushin area of Lagos and later going on to study History & International Relations at Lagos State University, Oxlade started his musical journey in the choir.  He started to put out music on Soundcloud in 2017 and the following year released his first official single 'Shugar' which instantly caught the attention of hordes of music fans.  Also known for the hit song 'Sing' with Fireboy DML and collaborations with acts such as Reekado Banks and DJ Tunez, another breakthrough moment for Oxlade was his feature on the Blaqbonez track 'Mamiwota' last year.  Also in 2019, Oxlade featured alongside Sneakbo on Skengdo's UK underground track 'Brixton Boy' and he performed to a 20,000-strong audience at the world-famous O2 Arena in London at Wizkid's Starboy Fest.
On a mission to become one of the biggest music exports from Nigeria and the continent, with the release of his new EP 'Oxygene' and with more new music, visuals, and explosive live performances on the horizon, it looks like Oxlade is well on his way to reaching all of his goals!
Click Here to read other lyrics of your Favorite Songs. Also, get New updates via Twitter and Facebook