Davido's former signee, Lil Frosh Openly Denies Domestic Violence Allegations
SHARE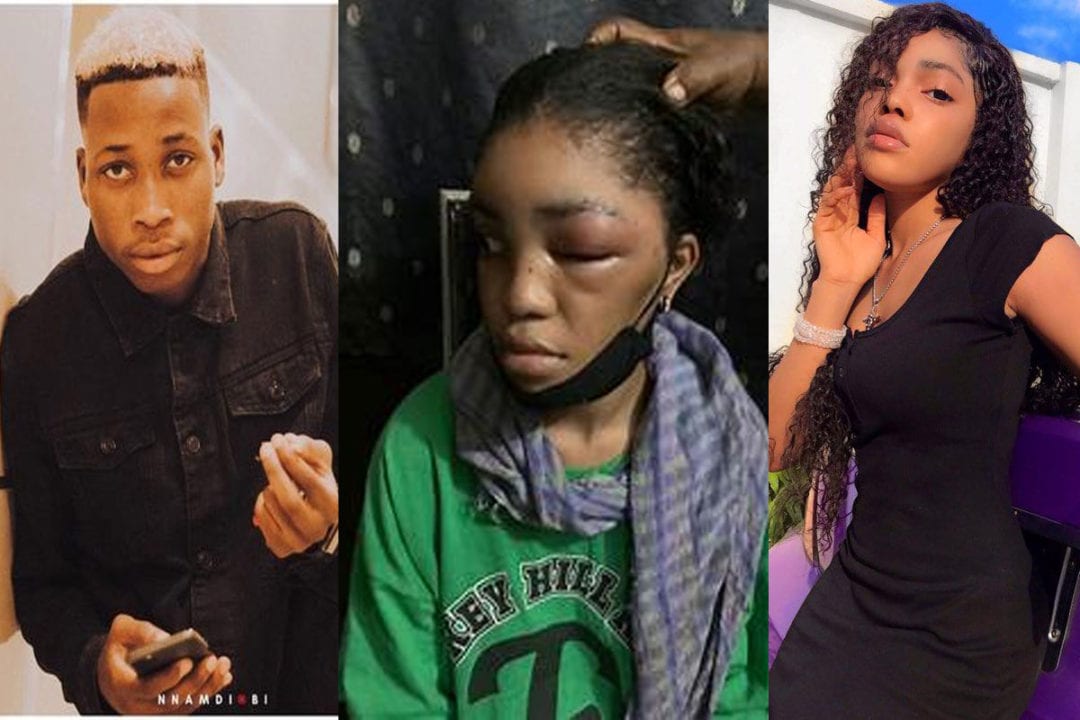 Former DMW artist and rising star, Lil Frosh has finally opened up to Alosu7272 and Shina Rambo on 'Ionwannatalk podcast' and outrightly denied any form of domestic violence allegations against him by his ex-girlfriend, Gift Camille.
What seemed to be a bright future for a rising star became dim after Lil frosh came under fire on Monday, 5th of October 2020 when he was called out by his ex-girlfriend's brother, Michael for assaulting his sister, Gift Camille. That social media scandal led to the immediate termination of his DMW contract by management and bad became worse when the embattled Nigerian rapper, Lil frosh was reported to have been arrested on the 9th of October 2020 for an alleged assault against his ex-girlfriend and detained at Alago police station, Ikoyi.
Lil frosh was spotted on the Ionwannatalk podcast on Youtube on the 10th of November 2020 where he outrightly denied assaulting Gift Camille and he claimed that her swollen face was a result of allergy reactions. Holding a phone in his hands with pictorial evidences from his image gallery, he expressed:
I didn't do it, she's my girlfriend. She called me that she noticed that she has a boil at the back of her ear, I asked her what it was and she said it's an allergic reaction. I called her, babe how are you doing? She said the stuff is getting worse oh, she was sending the pictures day by day, it went on for 7 days.
Watch Video: