VIDEO : 12 Days of Christmas - Coke Studio Africa.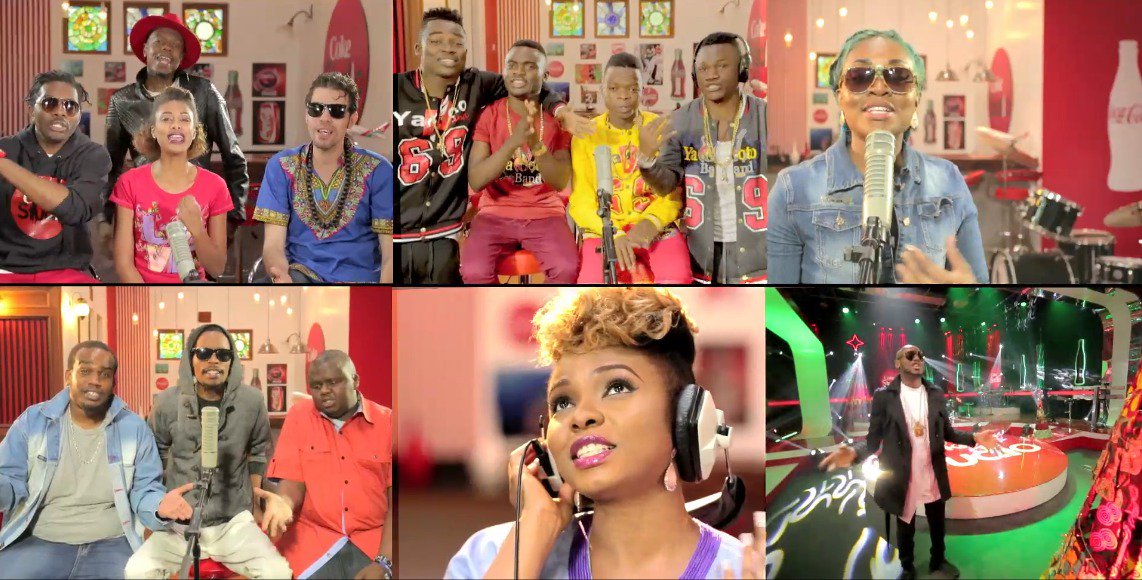 From Africa to the world, Christmas just got a new jingle! Featured on the season finale of Coke Studio Africa was the African version of the Christmas classic "12 days of Christmas". The witty and hilarious remix fused music styles from Hip Hop to Dancehall from some of the artistes  featured on this year's fourth season.
Whats to love about this song is the seamless collaboration by 2Baba, Yemi Alade, The Kansoul, Lizha James, Betty G, Cynthia Morgan, Henok Mehari, X Maleya, Yamoto Band, Eddy Kenzo, Efya, Rema Namakula, Lij Michael and Serge Beynaud that brought out the diverse African cultures.
Check out more Christmas jams courtesy of Coke Studio on the YouTube page. Merry Christmas everyone!