TiZ East Premieres New Video, 'Bad Habits' feat. Moelogo, off the T-House EP
SHARE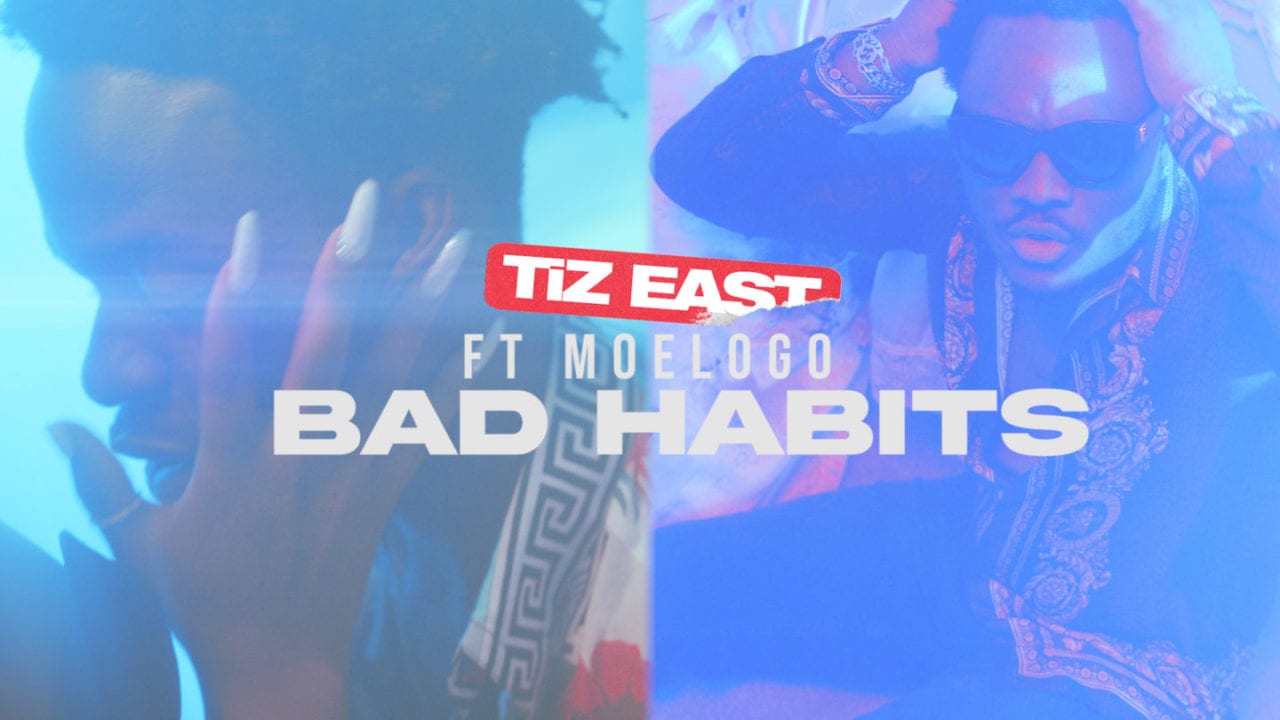 'Bad Habits' is the latest piece of brilliance from Nigerian Born rapper TiZ East. This fiery track was made in London but born in Nigeria as the hook master and all around legend Moelogo joins TiZ on this instant classic to bring the party vibes with the aid of some sleek production from the great Bayoz Muzik.
With neat wordplay and an even catchier melody to accompany, TiZ East and Moelogo have undoubtedly created a song that will stand the test of time. From the moment you hear 'Bad Habits' - off TiZ East's T-House EP - you can't help but sing along to it, "Why they pree on me? Why they pree on me?"
In the visuals, you see the two artists surrounded by friends at a house party as they take time to enjoy and appreciate beautiful women. TiZ East's composure and confidence stand out as you see him effortlessly rapping his bars around the house before Moelogo joins the party and lets off a timeless chorus.  "Bad Habits" looks good, sounds good, and feels good.
Moelogo obviously sees something special in TiZ East and recently he took to his Twitter to describe TiZ as "one of the best rappers in the UK".  TiZ East is most certainly going to be the next artist to champion Nigerian culture in London and further it across the globe. All Nigerians should get behind TiZ East because his takeover of the rap game starts now.
Watch the video for "Bad Habits" here:
In case you missed it, check out TiZ East's T-House EP.
Related