World Cup Qualifier: Super Eagles Qualify to the Next Round
SHARE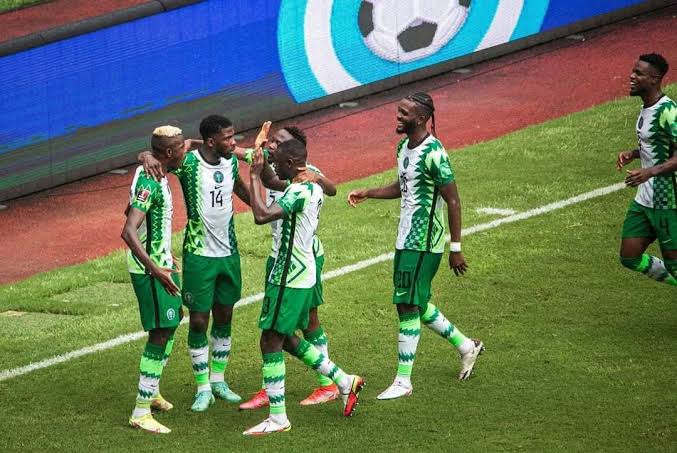 The Super Eagles have qualified for the next round of the FIFA World Cup qualifying series in Africa, the result of the game was enough to see the West Africans get a chance for a spot at the competition next year.
READ ALSO: BARCELONA TERMINATE ITS CLUB TECHNICAL SECRETARY'S CONTRACT
An early goal from Victor Osimhen ensured the Super Eagles top Group C ahead of Cape Verde. The visitors got an equalizer from Taraves in the 6th minute gave the game a lot to look forward to but no other goals were scored in the game. Nigeria top the group with 13 points followed by Cape Verde in the second position with 11 points.
The Super Eagles will wish for an easier opposition when the draw goes down next year. Nigeria has qualified for the past two editions of the World Cup which was hosted in Brazil and Russia respectively.
Ghana, Algeria, Tusinia, Cameroon, Mali, Egypt, Senegal, Morocco and, the Democratic Republic of Congo have also both booked their spots for the playoffs to be played next year.
Related