Thomas Partey Sends Heart Felt Apologies to Arsenal Fans | Read
Arsenal and Ghana's midfielder, Thomas Partey has apologised to Arsenal fans following his red card incident against Liverpool on Thursday, January 20th, 2022.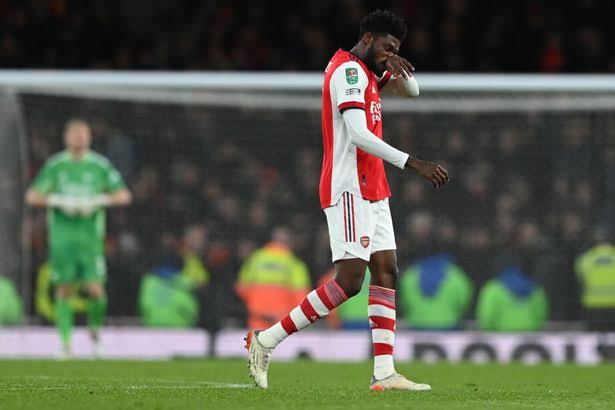 READ ALSO: AUSTRALIAN OPEN: ALEXANDER ZVEREV QUALIFIES FOR THE ROUND OF 16
The Ghanaian was sent off by Martin Atkinson following a reckless tackle on Liverpool's midfielder, Fabinho. He was already on a yellow card before the incident towards the end lf the game.
Partey took to his official Instagram account to apologise to the Gunners' fans. According to the post, he took full responsibility for the incident and he was ready to take any criticism he get from the fans.
I am responsible for anything that happened and will take all the critiques, I should be intelligent not to get in a challenge already booked but this is my personality I like to fight for every ball. I love this club, I love my country even though things don't happen how I wanted. I will continue to work harder and make things right. I came back with the mentality to make myself available for the team to get to the final but it did not happen as planned. I will continue to give my all when I am on the field of play because this is my life and this is what I choose to do. I am not happy with what happened yesterday at AFCON but I understand only with hard work things will change so I will continue to work hard to change this.
The red card to the player is the 14th red card shown to an Arsenal player since Mikel Arteta took charge of the Gunners.