Pele Gives Update on His Health Condition | Read
SHARE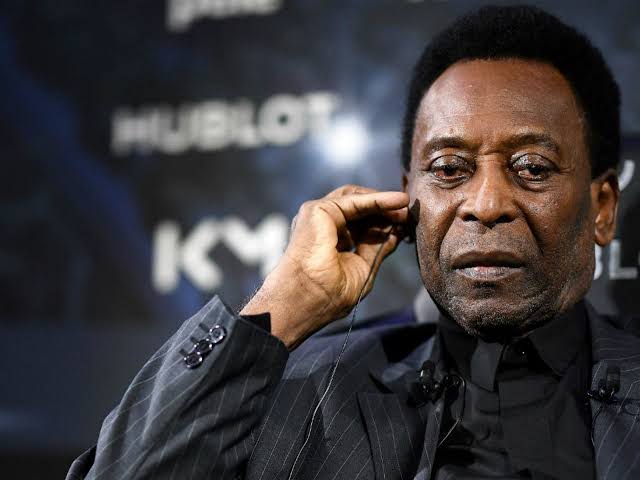 Brazil's football legend, Pele is still in the intensive care unit following the surgery he underwent to remove a tumor on the right side of his colon - The ex-footballer has been giving updates on every state of his health condition via his social media account.
READ ALSO: SUNDAY OLISEH GIVES HIS OPINION ON HOSTING THE WORLD CUP BI-ANNUALLY
According to reports from Sky Sports on Saturday, September 11th, 2021, the hospital where the legend is receiving treatment, Albert Einstein in Sao Paulo confirmed Pele is in a satisfactory state, though he is in intensive care.
The hospital also confirmed that Pele is awake, actively talking, and keeping his vital signs in normality. Pele also gave an update of his health condition on his official Instagram account.
Each day, I feel a little better. I'm looking forward to playing again, but I'm still going to recover for a few more days. While I'm here, I take the opportunity to talk a lot with my family and rest.

Thanks again for all the loving messages. We'll be together again soon!.
Pele is the only male footballer to have won the FIFA World Cup three times. He was part of the Brazilian team that won the competition in 1958, 1962, and 1970. He is also Brazil's all-time leading scorer with 77 goals in 92 games.