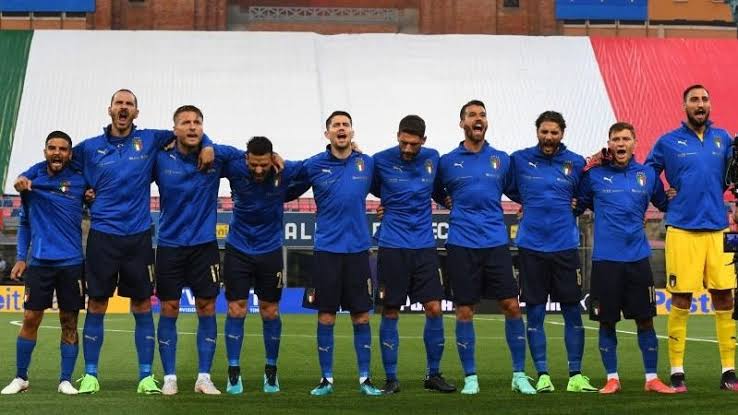 The Italian Men's national team set a record of becoming the first national team to go unbeaten in 36 games. They achieved this feat on Sunday, September 5th, 2021, after the World Cup qualifying game between Italy and Switzerland ended goalless.
READ ALSO: POLICE OFFICERS INTERRUPT BRAZIL VS ARGENTINA GAME
The Italians went on a run of 29 wins and seven draws to achieve such feat in between the Nations League, European Championship qualifiers, World Cup qualifiers, UEFA Euro 2020 fixtures, and friendly games.
The Azzurri's came into the game against Switzerland on the same record of 35 unbeaten games set by both Spain and Brazil. Spain achieved their feat between 2007 and 2009.
Meanwhile, some Brazilians believe their unbeaten run is 36 matches as they always include the 2-2 draw with Romania's B team in September 1995. FIFA has failed to put the game into consideration because it was a game between the reserve teams.