5 Premier League Clubs That Have Won Important Trophies Since 2000 | SEE FULL LIST
Aside from the premier league being one of the most competitive Leagues in the world of football today, the uncertainty that comes with the league itself is what makes English football exciting.
We will be looking at the top five Premier League clubs that have been successful in major competitions since 2000.
Don't get us wrong, football existed way before the 2000s, but the fact that there was a shift in football from the 2000s makes this period worth examining.
How Many Major Trophies Have Arsenal Won Since 2000?
Even though they are currently experiencing a rough patch when it comes to major honours, Arsenal remains a club rich in history. Since 2000 Arsenal have won 2 premier league trophies and 6 FA Cup, and not bad for a club that has struggled to find its feet in the league and across all club competitions.
How Many Major Trophies Have Liverpool FC Won Since 2000?
Over time since 2000, Liverpool has won the UEFA champions league twice and the FA Cup. They have also won the Carabao Cup 3 times and have won the premier league and UEFA Europa League once.
How Many Major Trophies Have Manchester City Won Since 2000?
Since 2000 Manchester City has fought to become one of the biggest clubs in the premier league, and they have achieved immense success. They have won the premier league 4 times and the Carabao Cup and have also won the FA Cup twice since 2000.
How Many Major Trophies Have Manchester United Won Since 2000?
The Red Devils have won 7 premier league titles, 4 carabao cups, 2 FA Cups, 1 UEFA champions league and 1 UEFA Europa League.
How Many Major Trophies Have Chelsea Won Since 2000?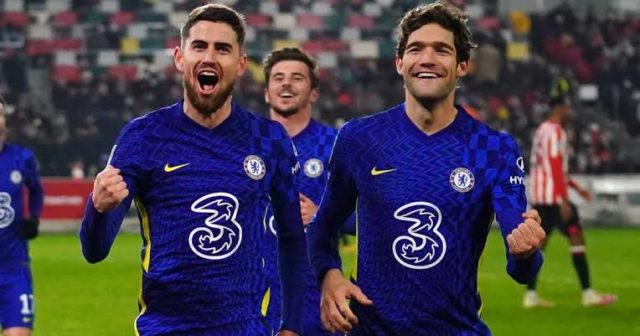 Chelsea Football Club holds the number one position with a staggering 18 trophies. The blues have recorded 5 premier league titles, 6 FA Cups, 3 Carabao cups, 2 UEFA Champions League trophies, and 2 UEFA Europa League trophies. The persistence of Chelsea to always win trophies has brought them this far on our list.
READ MORE: Roman Abramovich And Chelsea Sanctioned By UK Government | SEE DETAILS
Leicester City is a notable mention on our list with two trophies. The foxes have pushed forward and have challenged the big guns winning both the premier league trophy and FA Cup once since 2000.
Get updates as they drop via Twitter and Facebook.