CURRENCY BABA – ME AND YOU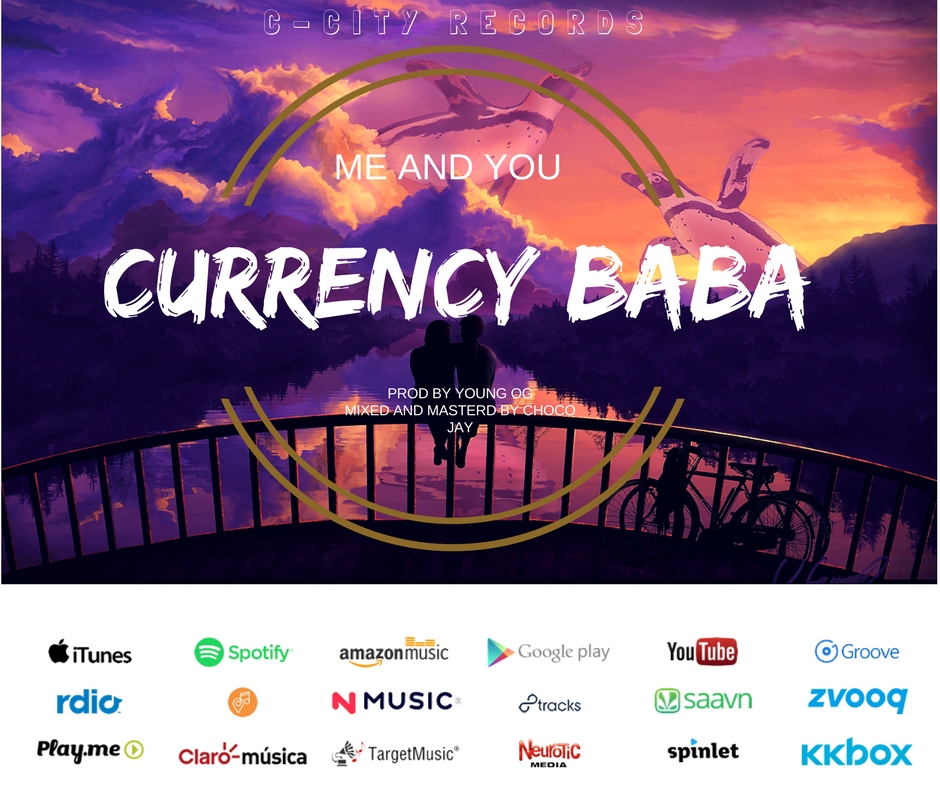 NIGERIAN AUSTRALIAN ARTIST CURRENCY BABA WITH A NEW BANGER "ME AND YOU".
The Nigerian Australia artist has just released his fourth and first single of this year 2018, The Singer, songwriter and a Rapper Currency Baba, After the banger of "Pure Water" Currency Baba has released his most personal song "Me and You" a song written after his fans and the public started to talk about his relationship.
This is his first single for this year 2018 and he has brought us a banger Me and You is a song that will please your ears with the sweet love story behind the song.. Currency is one of the Nigerian artist who's currently living in Australia Signed under C City Records.
People talk about my relationship without understanding where I met my woman not knowing what goes between me and my wife, but I am an artist always on the forefront of the media people will always try to find something to talk about, so let them talk about this new banger……
Me and You is song I wrote to tell my fans that I am always going to tell them the truth, I am not one of em artist who will keep things under the bed. I will always tell my fans what is actually happening to me and my personal life. This is one of my so called personal song to me, a song that means a lot to me and those are close to me will understand the pressure I have been going though due to the critics about my relationship and my personal life and that is why it took me over 5 months to release a new song for my fans and my people. Said Currency Baba.
You can download or stream Currency Baba's new song and other songs such as Pure Water on his Spotify, iTunes and all other streaming services such as KKBOX, Play.Me and Boomplay.
Or simply click on the link below to stream ME AND YOU.
Related