Wizkid Teases New Music with DJ Tunez And Wande Coal
January 30, 2022 | 4:24 PM
Starboy Wizkid took to his social media platform to tease new music for fans with his inhouse producer DJ Tunez on his Instagram story today, Sunday, January 30, 2022.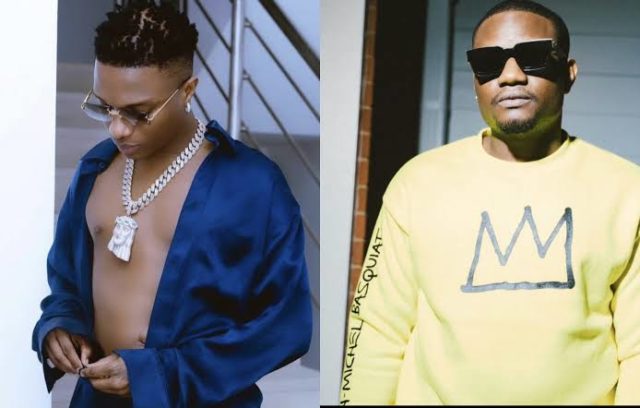 After the major success of his fourth studio album, Made In Lagos, star boy Wizkid seems to be back in the studio with producer DJ Tunez and singer Wande Coal on a new music project scheduled to be released soon.
With the success of the entire album, Made In Lagos, he bagged two Grammy nominations and also became the highest-charting Nigerian artist on the Billboard Hot 100. The next project from Wizkid would be expected to be nothing but a hit that would follow the success of his previous works.
READ MORE: Man Utd Offers Support For Victor Lindelof And Family, Here's Why
Wizkid took to his Instagram story to talk about the song and how he could not wait for the fans to hear the new project. DJ Tunez also updated his Twitter page, speaking about the song as well. Fans will be very excited about a new release from Starboy Wizkid.
The project is expected to be an album and it is however uncertain when this would be released.