Watch Fireboy On American Show Wild 'n Out
It may be rainy season but it's also Fireboy DML season and the singer has been on a rampage even on international stages. Watch Fireboy make an appearance on the American comedy show, Wild 'n Out, here!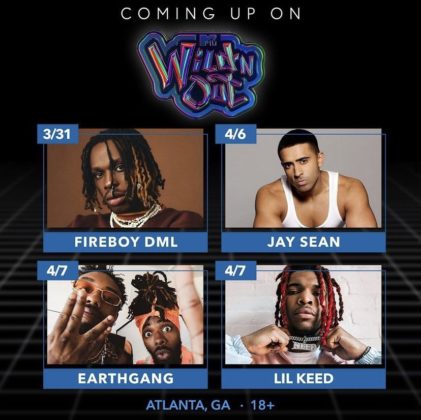 Fireboy DML continues to stake his claim as the leader of the new school of Afrobeats in a major way as the singer makes an appearance on the American household comedy show, Wild 'n Out.
ALSO READ: Fireboy Announces Release Date For Song With Asake 'Bandana' | SEE
The singer who had made an appearance on the latest episode of the show alongside American TV personality Nick Cannon and rapper Nems, had brazenly gone bar for bar with the others and was captured stating that he was the king of the new-school.
This comes as a hatrick for Fireboy following his record-making performances first at the main stage of the BET 2022 Awards and then at Wembley Stadium. With this appearance which had been teased since earlier in the year, Fireboy DML also joins singer, Davido, who was featured on the Wild 'n Out, back in 2020.
Get updates on Afrobeats stars from Notjustok via Twitter and Facebook