7 Reasons why Usher deserves to perform at the Super Bowl in 2024
SHARE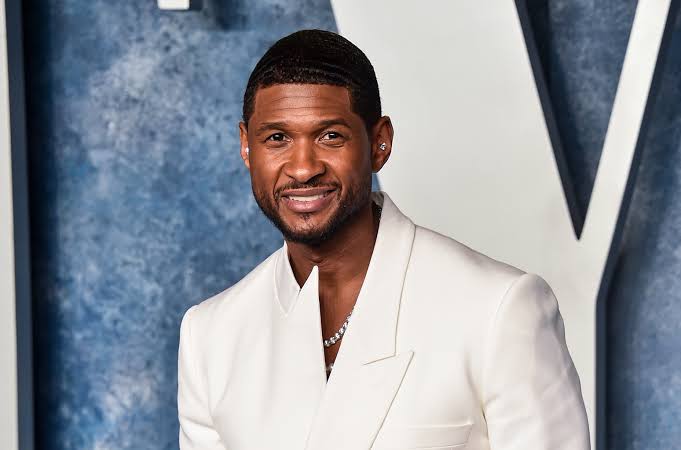 Here are seven reasons why Usher deserves his invitation as the artist who will perform at the Super Bowl 2024 in Las Vegas.
Following the official announcement and confirmation of the headline act that would perform at the Super Bowl 2024, speculations as to whether the legendary figure deserves to perform at the halftime of one of sports biggest events have dominated social media.
With this in mind, we have identified seven distinct reasons that put Usher in the position of being the right artist to perform during the halftime of the Super Bowl on February 11, 2024, which is scheduled to take place in Las Vegas.
This is the first time the game will take place in Las Vegas, and fans are super excited about the event, so was Usher when he was confirmed as the artist who would perform on the special night.
READ ALSO: Adekunle Gold stuns as a model for Manchester United's clothing collection
In an official statement, Usher expressed his excitement with words that read, "It's an honor of a lifetime to finally check a Super Bowl performance off my bucket list. I can't wait to bring the world a show unlike anything else they've seen from me before. Thank you to the fans and everyone who made this opportunity happen. I'll see you real soon."
Why Usher should perform at the Super Bowl in 2024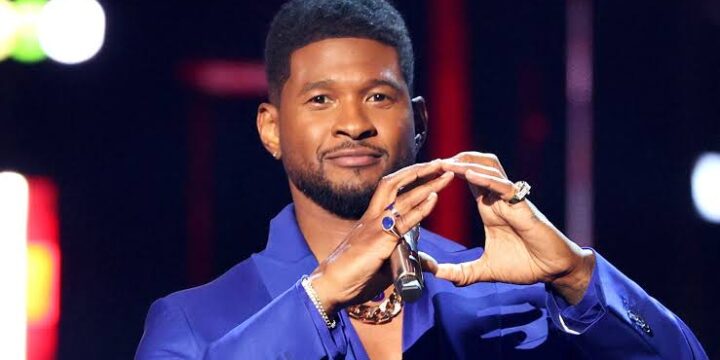 The contribution of Usher as an artist over the course of time since he kicked off his career in 1990 can not be overlooked. To date, he is viewed as one of the leading figures that shaped the R&B as well as the Pop sound in the United States.
Usher's credentials for his Super Bowl 2023 performance are nothing short of remarkable:
10 Chart-topping hits: Usher has an impressive track record with 18 top 10 hits on the Hot 100, including nine chart-toppers. His memorable songs like "U Got It Bad," "Yeah!" featuring Lil Jon and Ludacris, "My Boo" with Alicia Keys, and "OMG" featuring will.i.am have left an indelible mark on the music industry.
The undeniable success of albums released: Not only has Usher dominated the singles chart, but he has also claimed the top spot on the Billboard 200 with four No. 1 albums over his career.
Historical merits and achievements: Usher's impact goes beyond just numbers. In 2004, he spent a staggering 28 weeks at number one on the Hot 100, setting a then-record for the most cumulative weeks atop the chart in a single calendar year. His hit "OMG" made him the first artist of the 2010s to achieve No. 1 singles in three consecutive decades, joining an elite group alongside Stevie Wonder, Michael Jackson, Janet Jackson, and Madonna.
Noteworthy R&B/Hip-Hop dominance: On the Hot R&B/Hip-Hop Songs chart, Usher's 13 number-one singles tie him with legends Michael Jackson and Marvin Gaye, making him one of the most influential artists of his generation in this genre. He also holds a Guinness World Record on this chart.
Chart-topping diversity: Usher's success extends to various Billboard charts, including the Rhythmic chart, Mainstream R&B/Hip-Hop Songs chart, and Airplay chart. His songs like "You Make Me Wanna" and "Climax" had lengthy stays at number one on the Airplay chart.
Year-end dominance: Usher has consistently topped Billboard's Year-End charts, with an impressive seven chart-toppers in 1998 and a staggering seventeen in 2004. Notably, in 2004, "Yeah!" and "Burn" held the top two positions on the Year-End Hot 100 chart, a feat previously accomplished only by The Beatles in 1964.
Decade-end recognition: Usher's impact spans decades, as evidenced by his second-place finish on the 2000s Billboard Decade-End chart with "Yeah!" trailing only behind Mariah Carey's "We Belong Together."
Usher's legacy in the music industry is undeniably significant, making him a fitting choice for the Super Bowl 2024 performance and fueling anticipation about potential special guest appearances during his set.
Get updates as they drop via Twitter and Facebook
Related