"Pay Attention To What Your Kids Need From You" -Waje Tells Parents
Prolific Nigerian songstress, Waje, had dropped some advice for parents like herself on how to relate better with their children.
READ ALSO - Watch Waje Reveal Difficulty In Juggling Fame and Single Parenthood
The vocal powerhouse recently took to her Instagram page to advise parents on how to relate to their children, warning them of the mistakes they could be making while raising them. Waje, who is a single mother, explained that parents might indeed claim to love their children and try as much as they can to show it, but in reality, they are only projecting what they want for the kids and not what the kids want.
In the Instagram post, she stated that if their children do not recognize their parent's actions as an act of love, it will only bring about grooming another damaged person into society.
See Post Below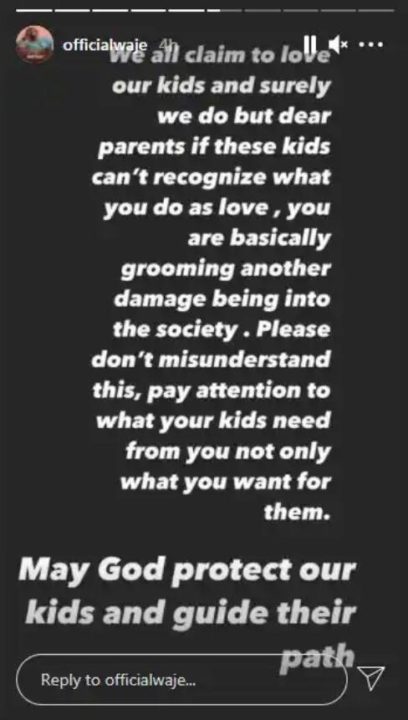 Get updates as they drop via Twitter and Facebook