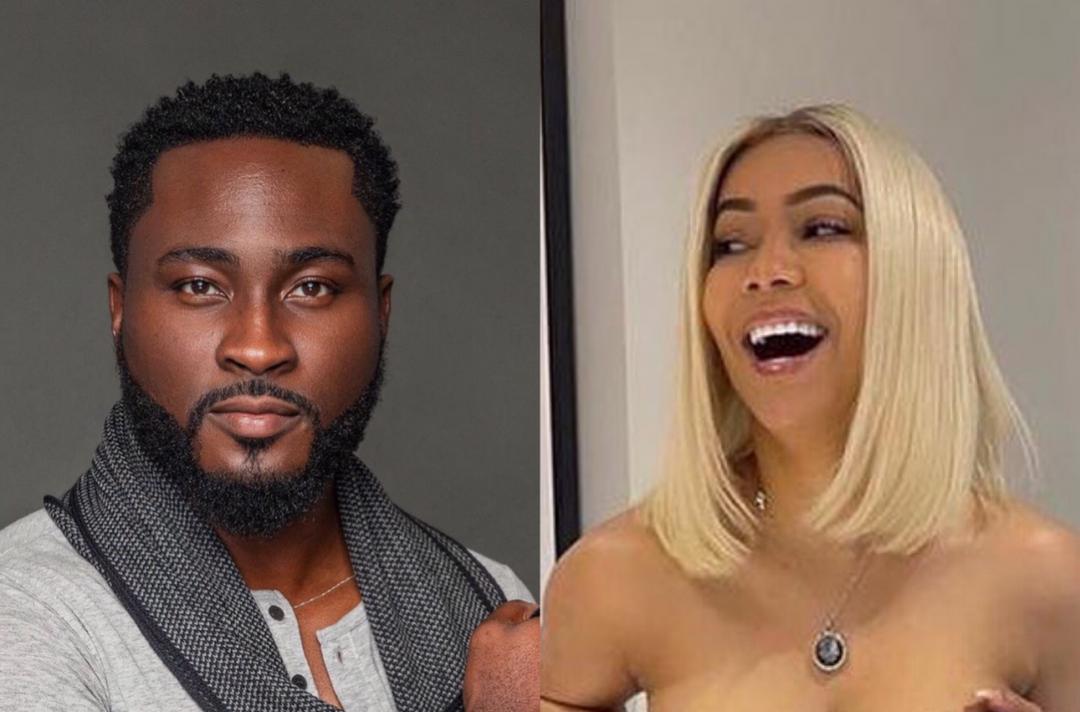 BBNaija Season 6 housemate, Pere has told Beatrice during a recent conversation hat he is no longer attracted to Maria.
Pere and Beatrice were having a discussion in the BBNaija house when the latter brought up Maria and he hastily shut down the talk. This happened on Thursday, the 5th of August 2021.
Pere was telling Beatrice that sometimes, he goes into his own shell and  she asked if it was because of Maria. He immediately shut it down saying he has completely gotten over his attraction for Maria. He also admits that he was once very attracted to her but that is not the case anymore. In his words, "Maria is not my girlfriend. Fine, I was attracted to Maria... WAS attracted to Maria."
READ ALSO: #BBNaija: Watch Maria's Response to Pere's Profession of Love
Just few days ago, Pere professed having feelings for Maria but was instantly shut down, although neither Beatrice or the other BBNaija housemates were witness to it. That night, the housemates all played a Truth or Dare game, and Pere kissed Beatrice as a dare. He then tried to give Maria goodnight kiss, which the latter rejected saying, "don't do that".
Pere then goes to Liquorose for advice who tells him to go talk to Maria. He then goes to wake her up, takes her to the lounge and says, "I like you, I really like you", to which Maria responds, "Well I don't like you, also can we just skip it? I don't like you, I swear".
WATCH THE VIDEO BELOW:
View this post on Instagram
Get updates as they drop via Twitter and Facebook