#COVID-19: Davido Suspends "A Good Time" North America Tour Due To Coronavirus
SHARE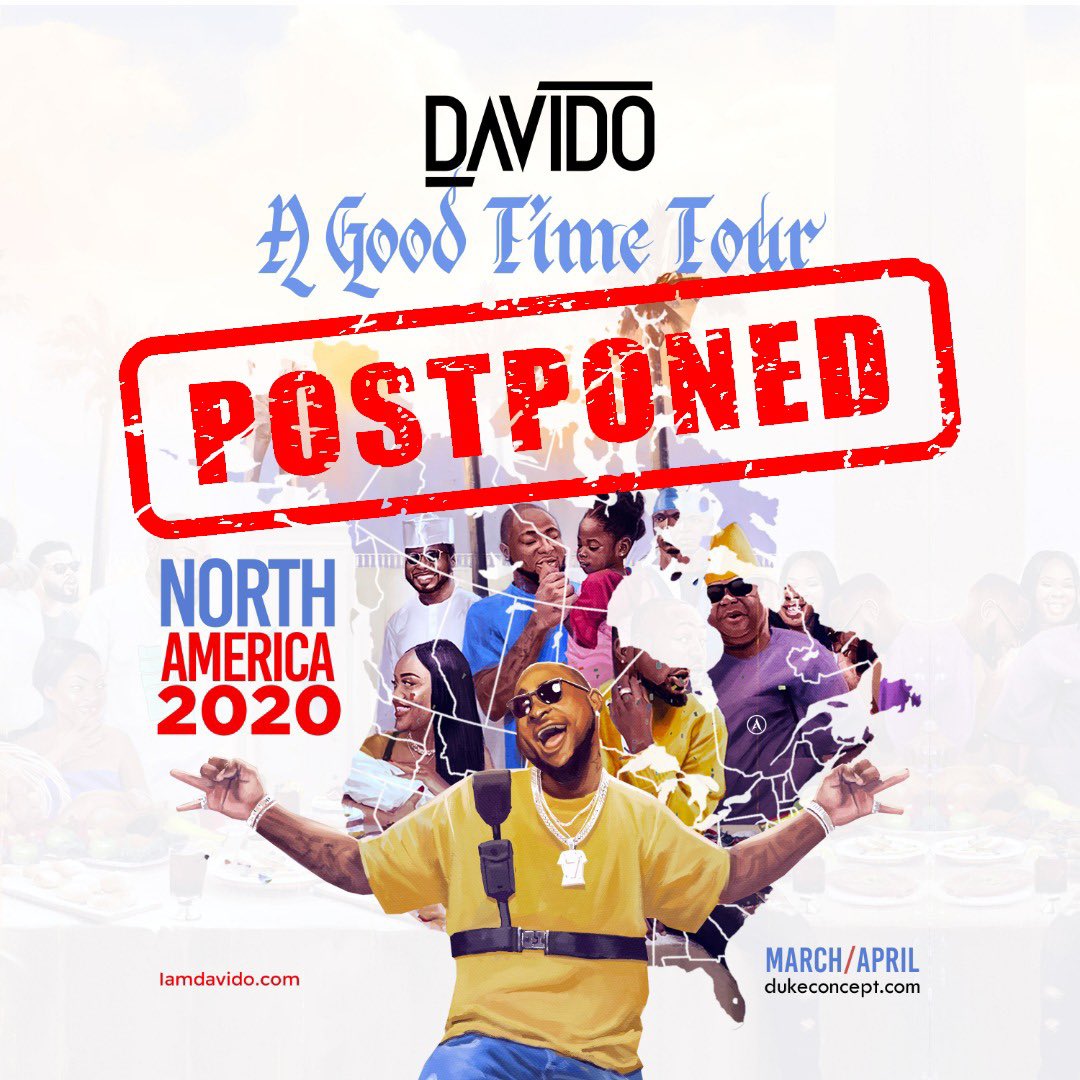 With the 2019 Novel Coronavirus, #COVID-19, officially characterized as a pandemic by the W.H.O (World Health Organization), Afrobeats front-runner, Davido has decided to suspend his ongoing North America Tour. Tour organizers, Live Nation, are also set to suspend all tours across the globe till further notice.
A statement from tour promoter, Duke Concept reads:
In light of recent updates concerning the impact and continued spread of the coronavirus (COVID-19), we deeply regret to announce the postponement of all tour dates! Our team has tried everything in our ability to make this show happen. However, the government has restricted every large gathering at this time as seen on every major news outlet.

The new tour dates will be announced as soon as the Ban is lifted. We will be issuing full refunds to all individuals who purchased a ticket for the event.
We share in your disappointment surrounding this news. As always, thank you for your understanding, patience, and continued support of Duke Concept.
In Davido's words:
"I'm saddened to halt what has been a fantastic sold-out tour so far, but postponing is the right thing to do. The health and safety of my fans and staff is most paramount and nothing else matters. Be safe and see you all soon! God be with us all!"
We'll be sure to bring you the updated tour schedule as soon as it's made available in the coming weeks/months. Stay safe out there, and wash your hands!!
What Others Are Listening To