Korede Bello's 'Do Like That' Becomes Certified Gold in The US
SHARE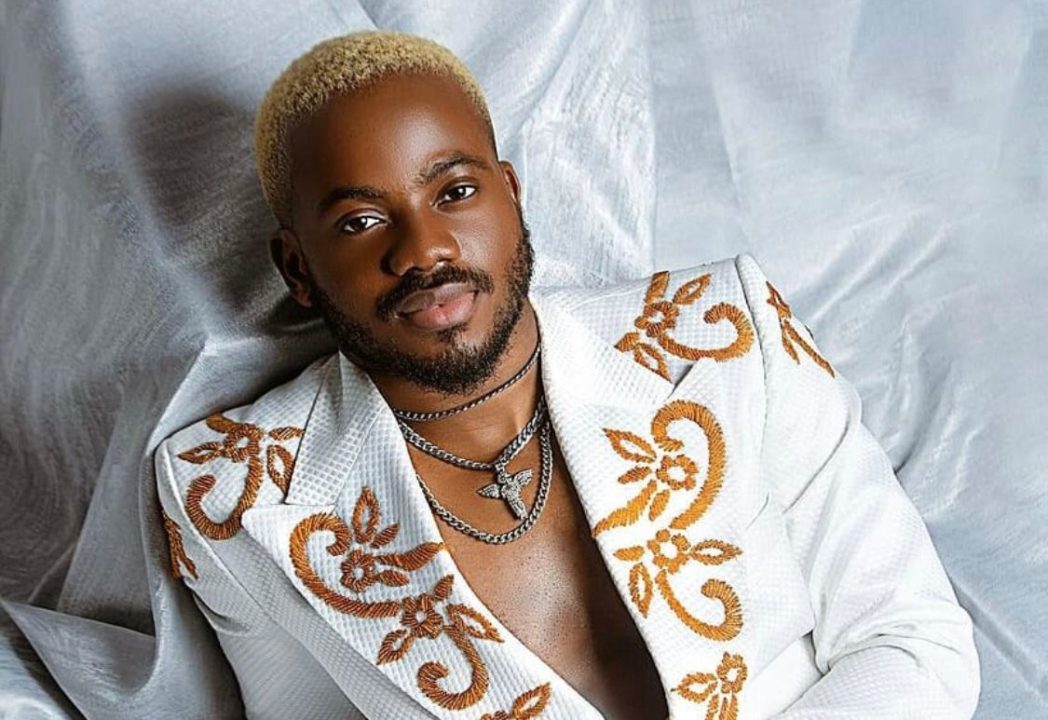 Mavin Records' singer, songwriter, and guitarist, Korede Bello, now has a US Certified gold record.
READ ALSO - Korede Bello Unlocks New Single "Fine Fine"
Mavin records singer, songwriter and guitarist, Korede Bello's Afropop tune 'Do Like That' has been certified gold in the United States of America.
The song produced by ace Nigerian beatmaker Altims was released in 2016, a smash hit that took five years for it to be certified gold in the US.
With a whopping 120 million streams on Youtube, the song became certified gold on Monday, September 20th 2021, making him the fifth Nigerian to achieve that feat, with the likes of Wizkid, Burna Boy, Davido & Ayo Jay in the picture.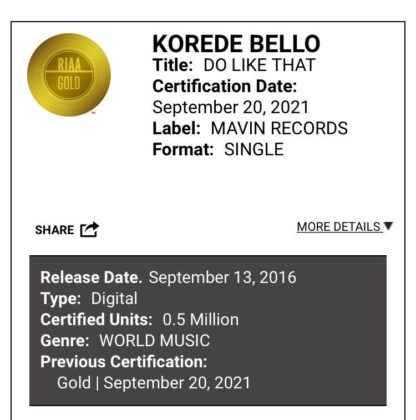 Korede Bello was born in Lagos, Nigeria. As a child, Korede Bello showed a strong interest in Dance and Music, teaching himself to play many instruments. At 7, he began performing on stages and entered his school talent competition at the age of 13, and placed first Taking on singing and performing as a career path, he began performing at local venues and began growing a following. Years after, he was discovered and signed a recording and distribution deal with Mavin Records. His first single, "African Princess", was a country hit and then his first collaboration with label mates "Dorobucci" became a continent hit and was certified Platinum in Youtube views (Famously known for the "Korede Bello Wink"). This was followed by Korede Bello's second single, "Cold Outside", which instantly became another country smash.