D'Prince unveils new masked artist, GDZILLA
SHARE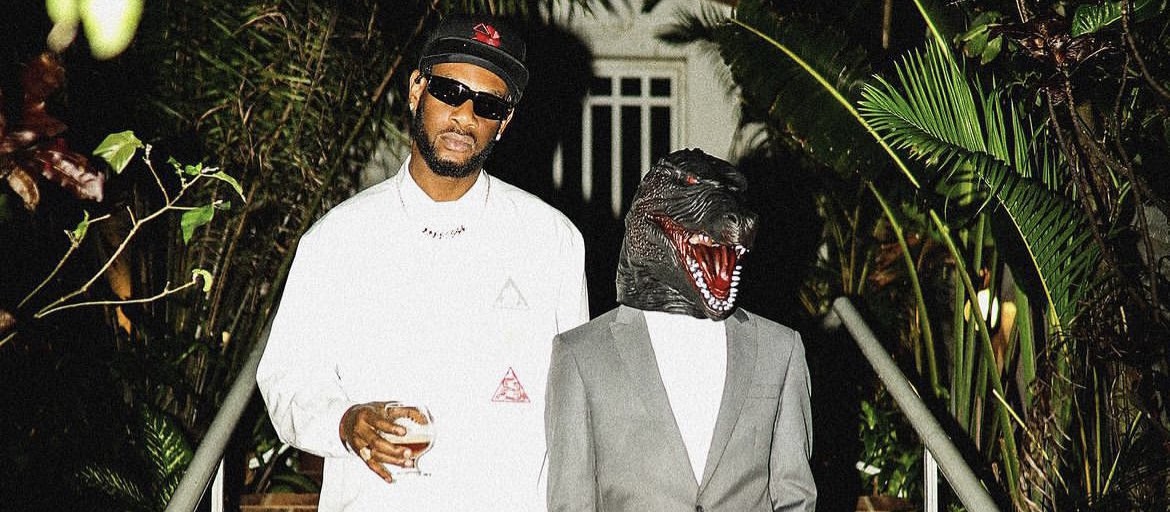 D'Prince has people on the internet curious as he unveils his new masked artist, GDZILLA. Here's what we know.
On August 30, 2023, D'Prince took to his social media page to make an internet-shaking announcement. The music industry kingpin took to Twitter to announce the signing of a brand new artist to Jonzing World. The name of this breakout artist is GDZILLA.
The unique thing about this announcement? We couldn't see the newly signed artist's face! In a fashion akin to Lagbaja, they hid their faces behind an almost comical dinosaur mask. 
The artist is pictured with D'Prince wearing the dinosaur mask and a grey suit. As of now, we don't know the true identity of the artist as social media pages have just been made for him.
All eyes are now on D'Prince as he makes this announcement. It is no secret that D'Prince has an eye for successful artists. He signed both Rema and Ruger to his record label. Both of those artists have gone on to break records both home and abroad with their music. Everyone is now wondering if he can make a third successful act in a row with GDZILLA.
The internet is already buzzing with reactions from fans. Here are some of the things they had to say about this:
"Bro! I  like the name already, sounds like name wey go blow."- @9jaxavier
"D'Prince self get this talent ID ting" - @Far_michael__
"I trust d prince with any talent" - @suki_TD
There are several things we want to know about this new and mysterious artist. However, the first thing we want to know is what his music sounds like and when his first single is dropping.
D'Prince is heightening expectations as we await more information about GDZILLA.