Adekunle Gold shares cover art & tracklist for upcoming album 'Tequila Ever After'
SHARE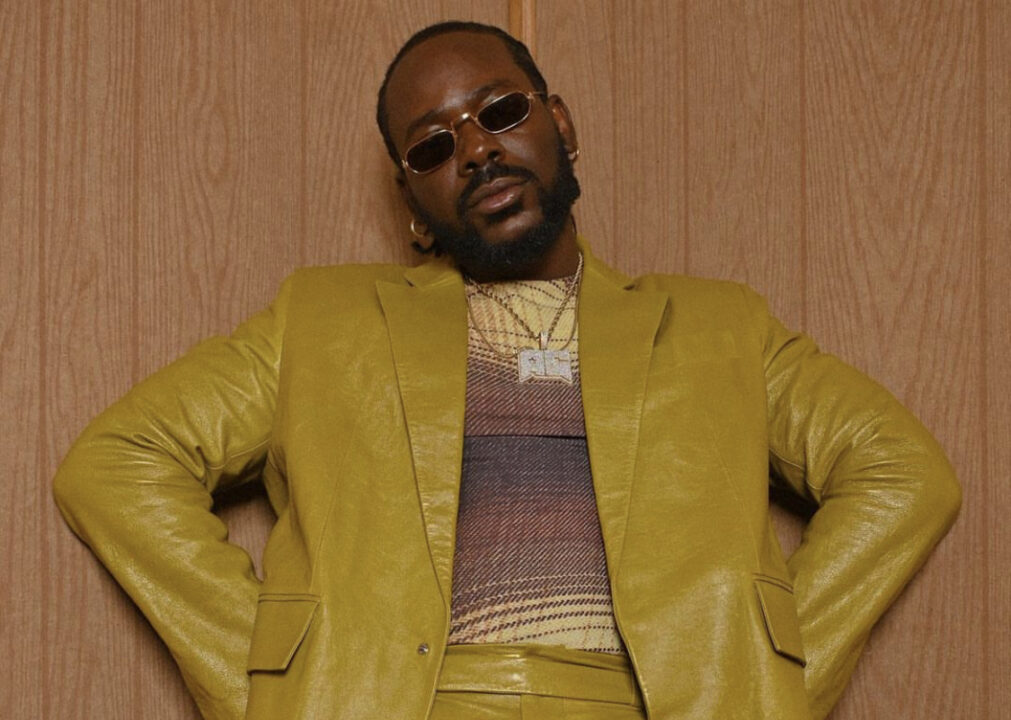 The ace singer is about to release his fifth studio album, an 18-track project he will be releasing under international music imprint Def Jam.
On Tuesday, July 12, 2023, International Afrobeats superstar Adekunle Gold unveiled the cover art and tracklist for his forthcoming landmark fifth album, Tequila Ever After (TEA).
Adekunle Gold is one of the artists whose music continues to stretch the creative boundaries of Afrobeats through his stellar fusion of sounds, elevated writing, and superlative stagemanship.
After kicking off 2023 on a strong note with the release of his hit single Party No Dey Stop featuring Zinoleesky, the hitmaker followed up with two sensational records, Omo Eko and Do You Mind, which continue to prepare listeners for the release of his highly anticipated album Tequila Ever After. The colourful cover art depicts peace and serenity and embodies Adekunle Gold's Rockstar persona, 'Tio Tequila'.
On the album cover, Adekunle Gold wears a refreshing smile while posing in the plains, surrounded by a beautiful view of nature. The ambience captures his state of mind as he's relaxed, happy, and basking in the beauty of life. Shot in the beautiful mountains in California, in comparison to the cover art of his last album, 'Catch Me If You Can, where he was in motion and in pursuit of the next wave of his artistry, on the cover art of 'Tequila Ever After', Adekunle Gold has his feet strongly rooted on the ground.
This shows that he has found himself and he's assured of his greatness while preparing to take his music to new corners of the world. Adekunle Gold had earlier revealed that his upcoming album started after he had a shot of life-changing tequila, which inspired him to record what he described as the best songs he ever made. In the album cover art, he's surrounded by vegetation that pays homage to Mexico, where the famous liquor originates.
The highly awaited album is set to kick off Adekunle Gold's Tio Tequila era, which is another impressive artistic evolution from the impressive music star who has evolved from a Highlife fusion artist to a popstar and now to an international Rockstar.
Tequila Ever After packs 18 incredible songs that sees Adekunle Gold solidify his status as an Afrobeats hitmaker, gifted songwriter, and genre-bending maestro while also reaching out to listeners around the world through exciting mega collaborations.
From his releases in 2023, the album cover art, and the track, it's clear that Adekunle Gold is in his Rockstar era, and listeners can expect to be blown away by Tio Tequila in Tequila Ever After which is set for release on July 28, 2023. The album will be heralded by the arrival of Ogaranya, which is a captivating party-starter that's set for release on Friday, July 13, 2023.
'TEQUILA EVER AFTER' TRACKLIST
Chasing Peace Of Mind
Party No Dey Stop
Soro
Tio baby
Ogaranya
Wrong person
Don't be a baby
Do you mind
Sisi ganja
Make it easy
Not my problem
Kere
Look what you made me do
Omo Eko
Come back to me
Falling up
To my own
All my life
Get updates as they drop via Twitter and Facebook
Related