Creepin' Remix Lyrics by Metro Boomin, The Weeknd, Diddy & 21 Savage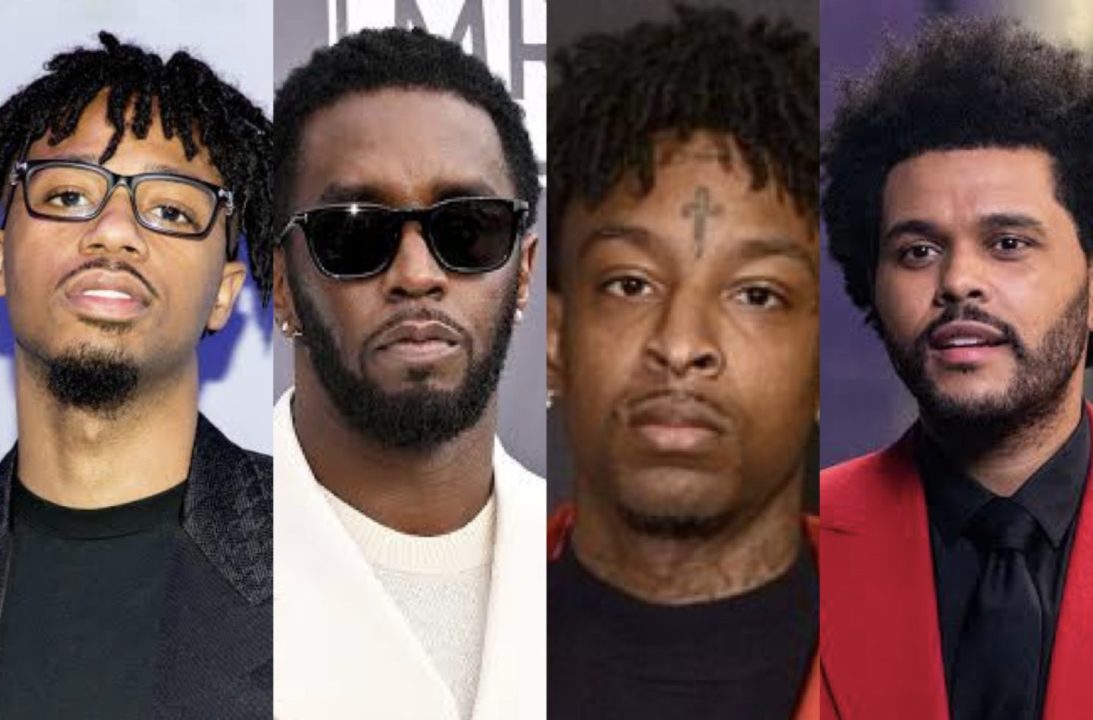 Metro Boomin, The Weeknd, Diddy and 21 Savage Lyrics
Diddy joins Metro Boomin, The Weeknd and 21 Savage on the remix of "Creepin," check out the song's lyrics below and sing along. Creepin' Remix was co-produced by Metro Boomin, DaHeala, Peter Lee Johnson and Johan Lenox.
Metro Boomin, The Weeknd, Diddy & 21 Savage - Creepin' Remix Lyrics
Intro
Yeah, thought you'd never leave me (Just can't believe this man)
Metro Boomin want some more nigga
Bad Boy
Verse 1
Somebody said they saw you
The person you were kissing wasn't me
And I would never ask you
I just kept it to myself
Chorus
I don't wanna know
If you're playing me, keep it on the low
'Cause my heart can't take it anymore
And if you're creeping, please, don't let it show
Oh, baby, I don't wanna know
Oh-oh, oh-oh, ooh-woah
Oh-oh, oh-oh, oh-oh
Verse 2
I think about it when I hold you
When looking in your eyes, I can't believe
And I don't need to know the truth
Baby, keep it to yoursеlf
I don't wanna know (Ayo, come on)
Verse 3
They ain't real thеn they ain't Puff
Ain't a place in this world that my feet ain't touch
I got visions that cost millions and make billions
Baby girl, we can make love and make trillions, damn
Baby, you my curse and my crush
I walk to the ends of the earth for your touch
Ride for you, cry for you, die for you
Never gon' say "Goodbye" to you
Never lie to you, life ain't perfect, we just live it
Fuck what they say we did, we just did it
I'm the DeLeón sipper, bad bitch getter
With the top down screaming out "Fuck them niggas"
Bridge
I don't wanna know
Did he touch you better than me? (Touch you better than me)
Did he watch you fall asleep? (Watch you fall asleep)
Did you show him all those things, that you used to do to me? (Yeah)
If you're better off that way (Better off that way)
There ain't more that I can say (More that I can say)
Just go on and do your thing and don't come back to me (Come on)
Ooh, ooh-ooh
Ooh-ooh-ooh, ooh-ooh, ooh-ooh
Verse 4
Woah, woah, woah, 21 (Yeah, 21)
Had me crushing, I was cuffing like the precinct (Come on)
How you go from housewife to a sneaky link? (Come on)
Got you riding 'round in all type of Benzes and Rovers (Yeah)
Girl, you used to ride in the rinky dink (Come on)
I'm the one put you in Eliantte (On God)
Fashion Nova model, I put you on the runway (On God)
You was rocking Coach bags, got you Chane'-ne'
Side bitch in Frisco, I call her my Bay-bae (21)
I got a girl but I still feel alone (On God)
If you playing me that mean my home ain't home (On God)
Having nightmares of going through your phone (21)
Can't even record, you got me out my zone
Chorus
I don't wanna know
If you're playing me, keep it on the low
'Cause my heart can't take it anymore
And if you're creeping, please, don't let it show
Oh, baby, I don't wanna know
If you're playing me, keep it on the low (Metro Boomin)
'Cause my heart can't take it anymore (21)
And if you're creeping, please, don't let it show (The Weeknd)
Oh, baby, I don't wanna know (Bad Boy)
Outro
If you creeping, just don't let me find out (On God)
Get a hotel, never bring 'em to the house (On God, let's go)
If you're better off that way
Baby, all that I can say
If you're gonna do your thing then don't come back to me
Read Other Latest Music Lyrics Here
Get Fresh updates as they drop via Twitter and Facebook