Navy Kenzo Announces An Upcoming Collaboration With Fireboy DML | SEE DETAILS
SHARE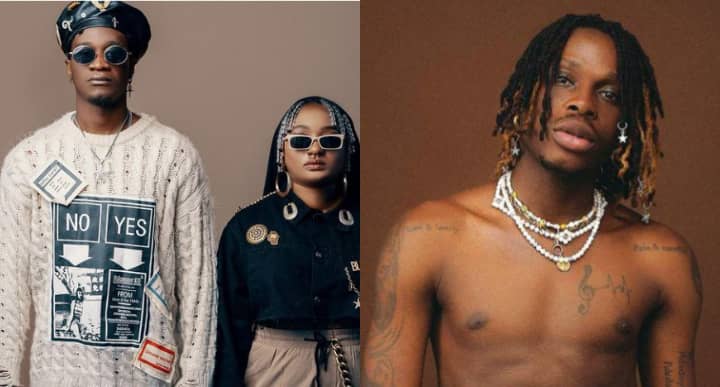 Tanzania's music Duo Navy Kenzo has recently confirmed that there is an upcoming collaboration with a Nigerian superstar from YBNL Nation, Fireboy DML.
Navy Kenzo who recently dropped their fire hit song "Manzese" have made it clear that there is an upcoming collaboration in which the group will feature "Jealousy" crooner, Fireboy DML, in a song that is expected to be featured in their upcoming album.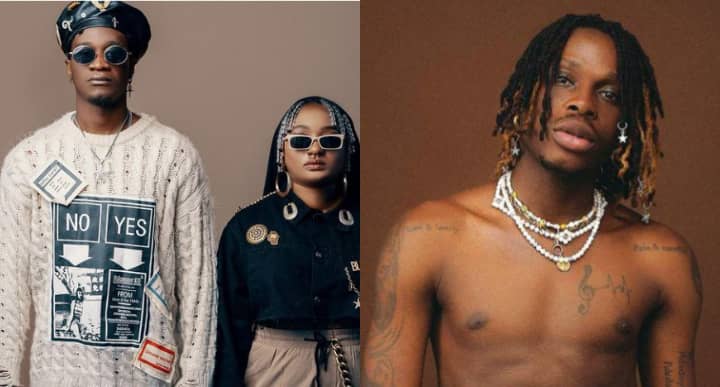 In a recent interview on Empire a radio show by B Dozen and Jonijo, the award-winning group has said that Fireboy DML is their label mate at Empire which is an American music publishing company, and that the Nigerian singer had visited their house at Dar Es Salaam to hang out and make music.
"To be honest he came it was midnight we made music until 4 AM. The song is in the album you guys will listen to it soon but he is our close friend. We are on the same record label and we would like to do a future project with him. Recently he has been so busy. He has his own stuffs to deal with" said Nahreel. 
The highly anticipated song is expected to be in the duo's next album which is rumored to bear the name "Love & Dread" and the album is expected to be their third body of work after "AIM" released in 2017 and "Story Of The African Mob" released in 2020.
Apart from Fireboy DML, other Nigerian artists that Navy Kenzo has so far collaborated with include Patoranking in "Bajaj" and Mr Eazi in "Done" a song that is found in their debut album titled "AIM" released in 2017.