Tanzania's Marioo Clocks 100 Million Streams On Boomplay | SEE DETAILS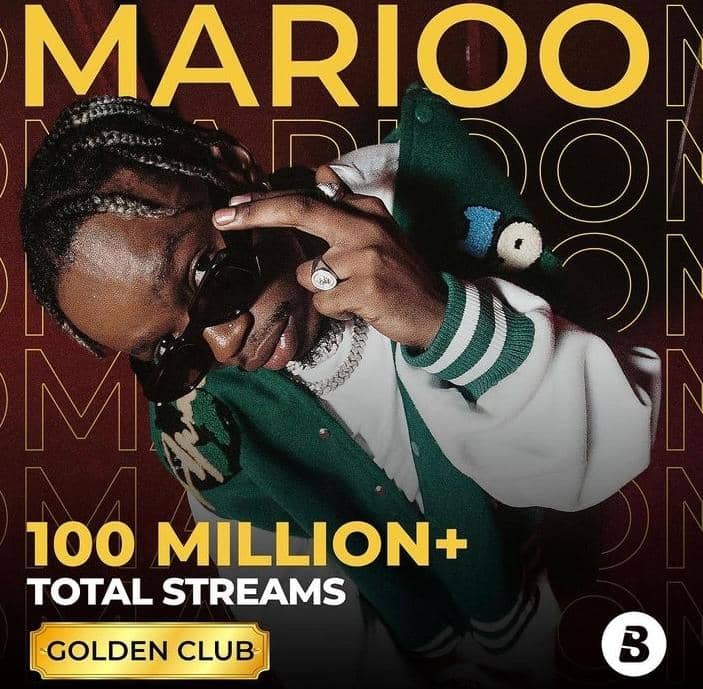 Tanzanian singer and songwriter Marioo has achieved another career milestone after clocking 100 Million streams on Chinese Owned Platform, Boomplay 
Marioo who won the Best Bongo Fleva song category in the 2022 Tanzania Music Awards, has finally amassed 100 Million streams on Boomplay, becoming the 6th artist in Tanzania to reach that milestone. The new record comes a few weeks since the Tanzanian singer released his colossal hit "Sina Baya" 
Marioo took to Instagram to the exciting news by thanking his fans for the milestone and went on to state that he reached that milestone without an EP or an album. 
With 31 Million streams, his 2021 hit titled Mi Amor holds the record of being the second most streamed song by a Tanzanian artist. His Naogopa song featuring Harmonize has also so far amassed 21 Million streams becoming the second most streamed song for Marioo on Boomplay.