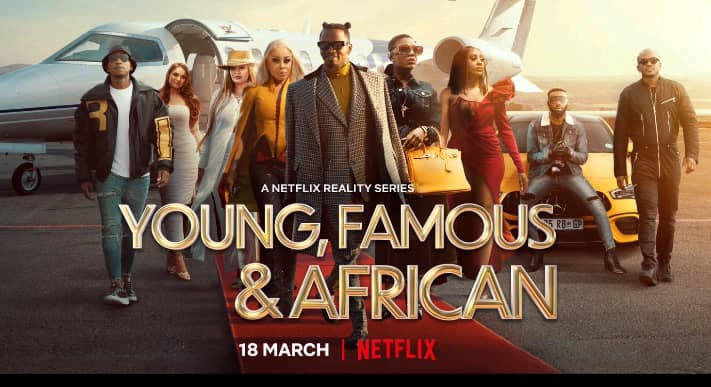 The Young, Famous & African reality show seems to be taking Diamond Platnumz to the International film stage after the series got a nomination in a UK-based award show.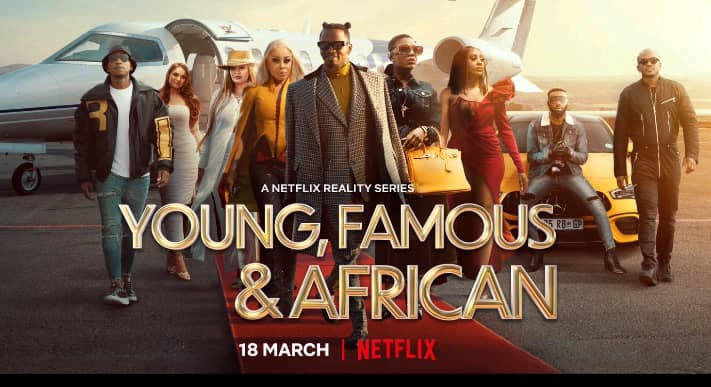 Naseeb Abdul professionally known as Diamond Platnumz has achieved another career milestone after Young, Famous & African a reality show he was featured in got a nomination for 'National Reality TV Awards, which is an award show based in the United Kingdom.
Young, Famous & African is a reality series that follows a group of famous, affluent young media stars in Johannesburg as they build their careers, look for love, and rekindle old flames. The 7-episode miniseries is a Netflix original that stars African celebrities such as Kanyi Mbau, Nadai Nakai, Zarina Hassan who used to date Diamond Platnumz, among others.
The voting window for winners is open until next month on July 20th and the award show is set to take place on July 28th this year in Colchester, London.