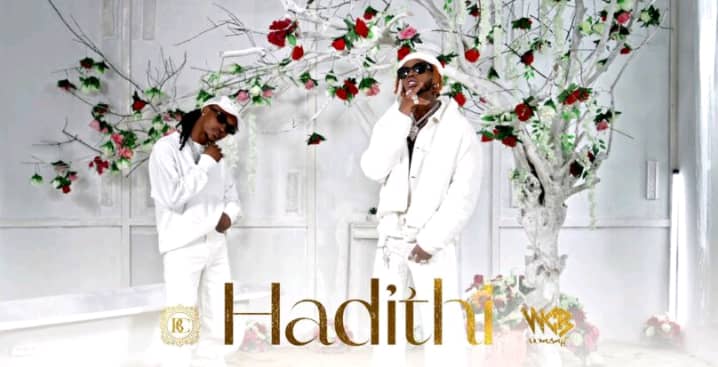 Tanzanian poet turned singer Barnaba Classic has finally released the music video for his smash hit song titled "Hadithi" featuring African Lion, Diamond Platnumz.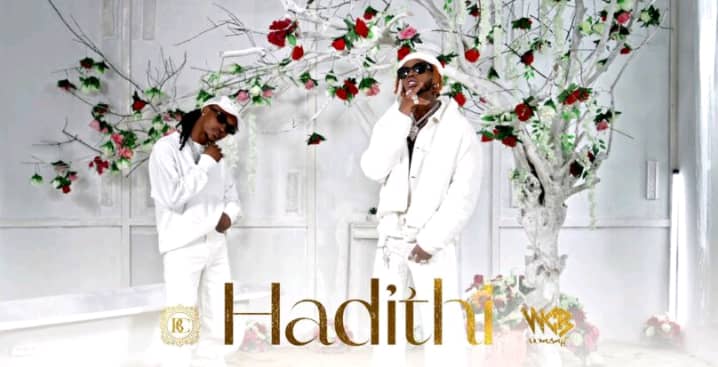 Barnaba Classic has decided the eyes of his fans after releasing the video of Hadithi featuring Diamond Platnumz. This is the first video from Barnaba Classic's recently released album titled "Love Sounds Different". 
The video opens with Barnaba who is dressed in a groom's outfit singing while sitting on a flowered bed in a beautiful garden and it later transitions to see Barnaba wandering, dancing, and singing in the smoky and reeky garden before Diamond Platnumz links up to what is seen as the biggest screen chemistry among Tanzanian acts in a music video this year. 
With its expensive texture and classy looks that qualifies to be aired on any TV station in the world, still Hadithi is a typical, Diamond Platnumz set-filled music video that snaffles then combines ideas from past visuals. 
The scene that sees Barnaba Classic sitting and singing on a beautiful bed with a beautiful woman reminds us of the Make Me Sing video, the smoky garden gives us a taste of Rotimi's Love Somebody, and Barnaba singing on a rooftop takes us back 6 years ago to Nedy Music's Usiende Mbali while the white colored studio sets would make you think Hanscana has directed this music video. 
The music video is directed by Justin Campos, a music video director from South Africa who was popularized in Tanzania by Vanessa Mdee around 2014 and went on to work with major artists in Tanzania such as Diamond Platnumz, Navy Kenzo, Ommy Dimpoz, Lavalava, Nedy Music and many others.