Read Ongeza Lyrics By Barnaba Classic Featuring Lody Music
August 22, 2022 | 7:07 pm
Read and enjoy Ongeza Lyrics By Barnaba Classic Featuring Lody Music. The song marks another time Barnaba has collaborated with the Bongo Fleva generation.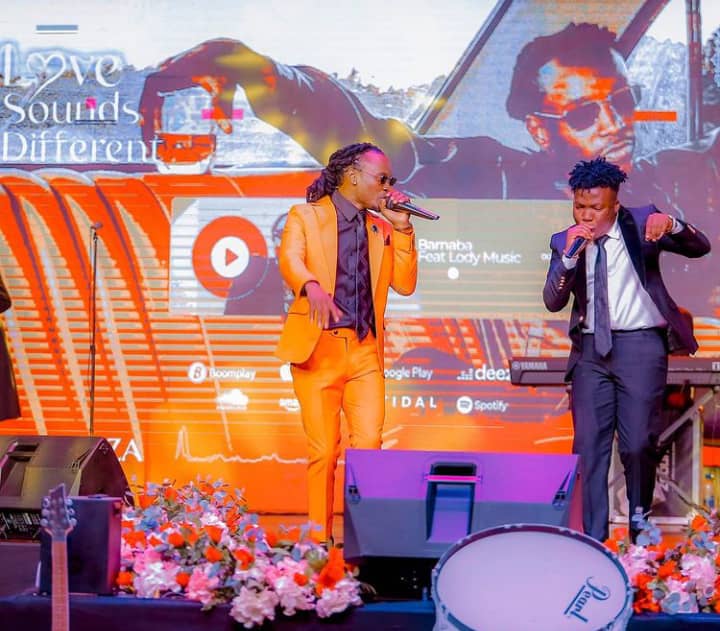 Read and enjoy Ongeza Lyrics By Barnaba Featuring Lody Music:
VERSE 1
Si unaniogesha mara tatu kwa siku ukiongeza yote sawa,
Si unanilisha vipilau na kuku ukiongeza yote sawa
Unavyonipenda ni napata shauku umeniweza yote sawa
Muda mwingine nikipatwa na tamaa naziweka kando
Leo acha tutoke maana nimepata vibonus huko kazini
unataka twende bana ufukweni ama lunch za hotelini
Yaani mapenzi ongeza usikonde wasiopenda acha wanywe vidonge,
Penzi lako nanenepa kibonge sioni maneno oooh ooohu aaaha!
CHORUS
Penzi letu kibatari washa mafuta hatari wanapatwa na muhaho, ongeza na makachumbari nyama zizidi wali hatuwezi kula nao
Kama ni penzi Ongeza kama mahaba pia, kama ni penzi ongeza kama mahaba pia
Kama ni penzi Ongeza kama mahaba pia,
Kama ni penzi ongeza kama mahaba pia Nah nah nah
VERSE 2
We polisi mie chako kirungu kitandani ndo nakupatia, tuzidi kuomba Mungu penzi letu lizidi pepea
Hiyo kitu unanipatia mpenzi ndo nachanganyikiwa laazizi, si tuwe mpenzi sumu wakitia laazizi
Baby usongo wa mapenzi umenishika Mmmh, Jicho chongo nje sionagi kabisa
Moyo wangu uuuuh, krikikikiki Waaah,
Wanaona donge wanajikwaa
Krikikiki Waah
Wanaona donge twadundika, krikikikiki Waaah,
Wanaona donge wanajikwaa krikikiki Waah,
Wanaona donge twadundika
CHORUS
Penzi letu kibatari washa mafuta hatari wanapatwa na muhaho, ongeza na makachumbari nyama zizidi wali hatuwezi kula nao
Kama ni penzi Ongeza kama mahaba pia, kama ni penzi ongeza kama mahaba pia
Kama ni penzi Ongeza kama mahaba pia, kama ni penzi ongeza kama mahabi pia
Penzi letu kibatari washa mafuta hatari wanapatwa na muhaho, ongeza na makachumbari nyama zizidi wali hatuwezi kula nao
Kama ni penzi Ongeza kama mahaba pia, kama ni penzi ongeza kama mahaba pia