Read 10 Things You Should Know About The Tanzanian Music Industry | SEE LIST
SHARE
"Is Tanzania, the biggest music industry in East Africa?" For anyone living in Nairobi, Dar Es Salaam or Kampala, the previous question is a piece of cake. Over the years, Tanzanian artists have produced chart-topping hits, making their neighbours (Kenya and Uganda) staring in bewilderment and scratching their heads trying to decode the secret recipe behind the prospering Tanzanian music industry.
As one of the coolest kids in African music block, the Tanzania music industry has always been a mystery and unknown to the outside world. Brace yourself and buckle up as we go through 10 things you should know about the Tanzanian music industry :
1.WCB Is The Biggest Music Powerhouse In Tanzania
In Tanzania, no discussion about the music industry is complete without mentioning Wasafi Classic Baby famously known as WCB. WCB is one of the few labels in Tanzania that can nurture an artist from being a regular Joe Schmoe to becoming a fully established Bongo Fleva Star within a very short period of time.
Zuchu for example, soon as she was unveiled as WCB signee in 2020, the songstress amassed 100,000 Youtube subscribers within a week, a milestone that other artists take months or even years to achieve.
WCB Wasafi has become so powerful in the East African nation as they even have their own media house that is Wasafi FM and Wasafi TV while their Instagram account stands to be the most followed account for a label in Sub Saharan Africa.
2. Leeches And Parasites Are Celebrated (Machawa)
All over the world, where there are celebrities, there are usually parasites, individuals who cling to celebrities, seeking personal gain while showering them with flattery and praises.
The only difference is, in Tanzania, such individuals (Machawa) are celebrated, get frequent interviews in the Tanzanian media and the "Parasite Effect" has become so popular that the leeches famously known as Machawa in Swahili as they even gain ambassadorship deals with major brands.
Figures like Baba Levo and Mwijaku have made a name for themselves as hangers-on, with Baba Levo known for his support for Diamond Platnumz and the whole WCB Wasafi crew while Mwijaku acts like an opposite by supporting Ali Kiba and Harmonize.
The leeches have become an inseparable part of the Tanzanian music industry, both admired and criticized for their audacious behavior.
3. Tanzania Has Only Music One Award Show
Unlike Nigeria's vibrant music scene with multiple award shows such as Soundcity MVP and Headies, Tanzania has only one award show which is solely government funded.
Tanzania Music Awards are the only strong, prestigious and televised music award show in the country prepared by the National Arts Council famously known as BASATA.
Intitially known as KTMAs, the awards were put on hold in 2015 due to policy changes and were revamped in 2022. Its still not clear why the private sector has yet decided to chip in and develop an alternative award show.
For the record, Diamond Platnumz is the most awarded artist in the history of the award show. In 2014 he took home 7 awards in a historic night at Mlimani City Hall, Dar Es Salaam. Other winners include Ali Kiba who has more than 10 Tanzania Music awards in his arsenal.
4. Cutthroat Competition And Accusations
Tanzania's music industry is a battleground divided among labels and artist fan bases. Supporters are divided among the dominant forces : WCB, Ali Kiba, or Harmonize's fan base, and sometimes leading to accusations of foul play.
In 2016, Ali Kiba accused Diamond Platnumz's manager, Sallam SK of sabotaging his Mombasa Rocks Performance while it was just last year that Zuchu and Nandy camps nearly went nuts due to conflicts over an ambassadorship deal.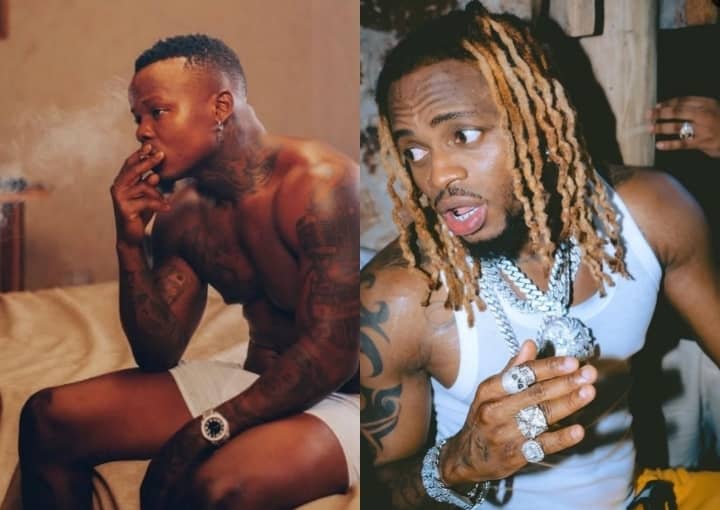 We all remember how Diamond Platnumz addressed Ali Kiba as Cinderella in Fresh Remix or how Ali Kiba called Simba "Sadala" in a tweet without forgeting how Harmonize addressed his former boss as "Asake Wa Tandale" in "Champion Remix. The industry is faced with a severe cutthroat competition.
5. Music And Football Are Inseparable Pair
In Tanzania, the bond between music and football runs deep. A-list artists passionately align themselves with specific football clubs, expressing their fandom through anthemic songs dedicated to their teams.
Diamond Platnumz's and Zuchu allegiance lies with Simba, while Ali Kiba, Harmonize, and Marioo proudly support Yanga and all these artists have created catchy tunes to praise and rally their fellow fans.
Tanzanian artists often perform at grand concerts organized by Simba and Yanga, two of Tanzania's biggest clubs, leaving indelible impressions on audiences.
Zuchu's Super Bowl-like performance at the 2022 Simba Day and Nandy's iconic rockfest at Yanga Day in 2021 are memorable highlights of this symbiotic relationship between Tanzanian music industry and football.
6. Great Media Divide
Tanzania's media landscape is marked by stark divisions. There is a reason notable artists like Ali Kiba, Aslay, Nandy, K2ga, and Ibraah have never set foot in WCB's affiliated radio station, Wasafi FM. Similarly, Zuchu and Lavalava, both WCB signees, have never done an interview at one of the most popular Tanzanian radio stations, Clouds FM.
Diamond Platnumz himself has refrained from interviews on any radio station except Wasafi FM for the past three years. Wasafi FM itself emerged as a response to WCB artists not getting played on the mainstream Tanzanian radio stations, a blackout which lasted from 2017 to early 2020.
Although recent changes have been observed but such divisions are unique to Tanzania, adding another layer to the industry's dynamics.
7. No Music Journalism
In Tanzania, the absence of dedicated music review sites is notable. Albums are released without comprehensive checks, and criticism of songs like the one Wakazi did for Roma's Nipeni Maua Yangu is often met with accusations of hate.
While West Africa enjoys, music scrutiny and reviews from music gurus such as Motolani Alake and Joey Akan, In Tanzania, such a career would be a waste since a negative album or song review would usually be confused with abdomination.
Unlike countries such as the United States which has Metacritic, Rolling Stone, and Billboard, Tanzania lacks similar journalistic platforms for music reviews and nobody wonders why.
8. Youtube Is The Ultimate Prize
In Tanzania, YouTube holds the crown as the most popular streaming platform. his popularity reflects in the YouTube subscriptions of Tanzanian artists, with three of the most subscribed Sub Saharan artists on Youtube namely Diamond Platnumz, Rayvanny and Harmonize originate from Tanzania.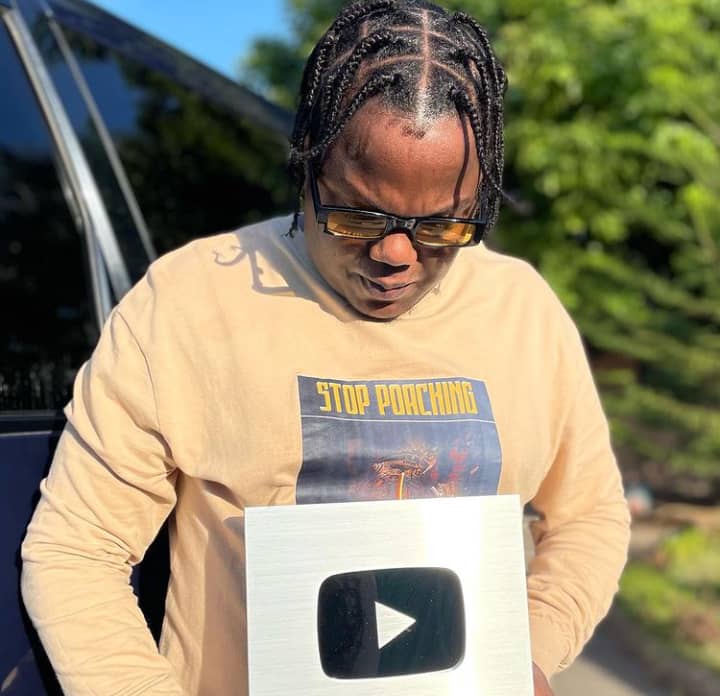 In 2020 Diamond Platnumz's Jeje became the most watched music video in Sub Saharan Africa and Zuchu reclaimed the title in 2021 with Sukari. The WCB Princess is also the most subscribed female artist on Youtube in Sub Saharan Africa.
In the Tanzanian music industry, YouTube views have become a defining factor in determining an artist's stature, a phenomen caused by the fact that other streaming services like Spotify, Apple Music, and Deezer arrived relatively late in Tanzania.
9. No Standardized Music Charts
While America has Billboard, South Korea has Inkigayo, and Nigeria has Turntable charts, Tanzania lacks a standard music ranking chart as existing music charts are controlled by radio stations, often failing to accurately reflect the listening habits of the public.
The absence of a standardized chart combining streams, digital sales, radio, and TV airplay poses a challenge to measuring an artist's true popularity and without a doubt the need for an initiative to establish reliable and inclusive music charts is a pressing concern.
10. Biggest Music Industry In East Africa.
The Tanzanian music industry proudly hosts some of the biggest stars in East Africa. From Diamond Platnumz, Marioo, Zuchu, Ali Kiba and so many more, Tanzania has cemented its status as the leading music powerhouse of East Africa, with its stars shining bright.
Harmonize, Ali Kiba, Mbosso, Nandy and Rayvanny consistently dominate Kenya's YouTube trending section with their releases, indicating the widespread appeal of Tanzanian music beyond its borders.
Tanzanian musician have not only dominated Kenyan Digital Space but also the radio and TV Airplay as they have gained heavy rotation in the Kenyan Radio therefore prompting Kenya's hardcore music pundits to launch the "The Play Kenyan Music Camapaign"