10 Most Watched Tanzanian Music Videos 2022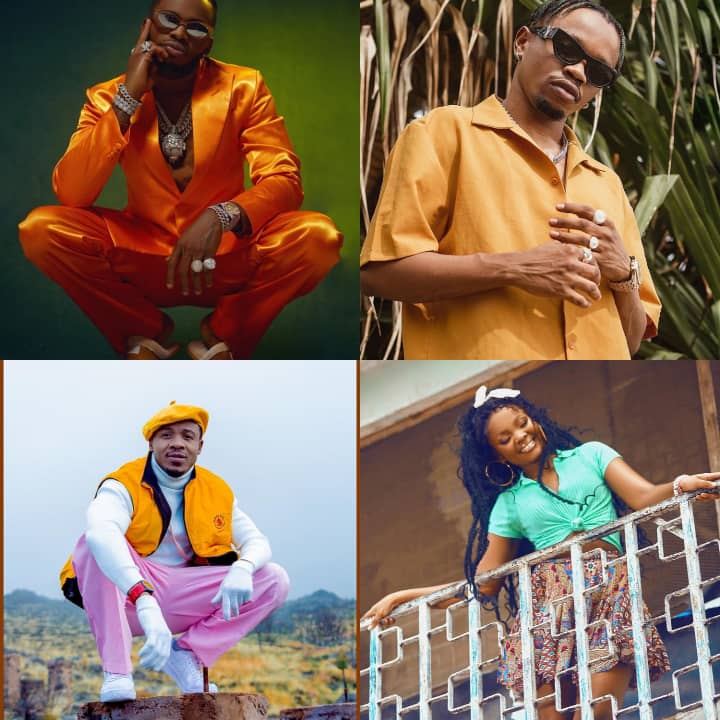 As we approach the end of April, here are the top 10 most watched music videos in Tanzania in 2022 on the Google-owned platform Youtube.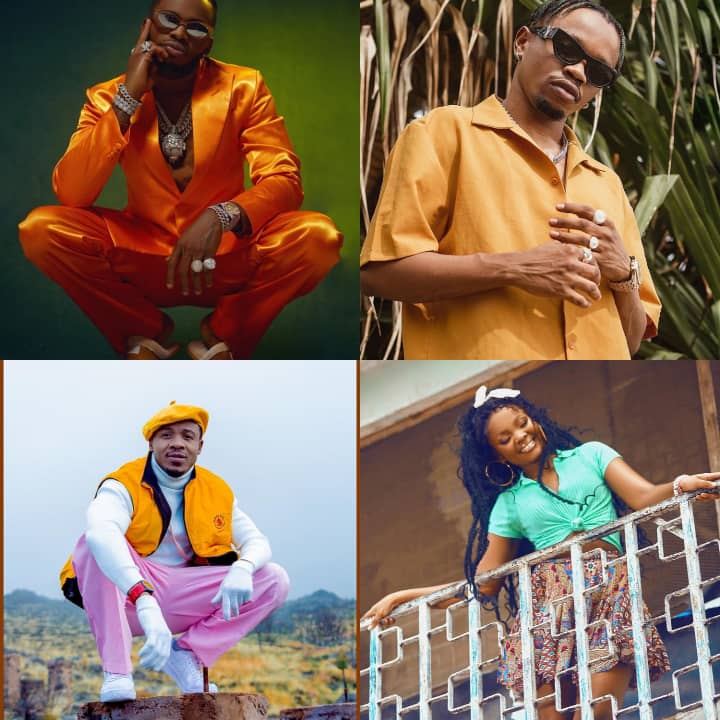 The Tanzanian music industry has been blessed with mouth-watering music videos that have made the first months of 2022 a perfect reflection of what is to be expected for the rest of the year, here are the most-watched music videos on Youtube in 2022 so far :
10. Omoyo Remix - Harmonize & Jane Misso (2.9 Million)
Omoyo's remix was Harmonize's way of telling his fans that he can do any music genre and still fit in and the music video for the song which dropped on February 12, 2022, helped tremeoundsly in cementing the single as a hit and so far the video has about 2.9 Million views on Youtube.
9. Ni Wewe - Killy ft Harmonize (3.5 Million)
Ni Wewe is the first and the only music video by Killy in the year 2022 and 3 months since its release the Ivan directed music has so far amassed about 3.5 Million views on Youtube. The video was an appropriate visual reflection of the single which borrowed classic sounds from old school music from the 90s.
8. Fine - DIamond Platnumz (4.2 Million)
Fine is a well narrated, carefully choreographed blockbuster music video that walks in an international standard line that only someone as creative and ambitious as Nigeria's TG Omori could direct. Fine is the first music video to be released from the First Of All EP and has so far garnered 4.2 Million views on Youtube.
7. Mwaka Wangu - Harmonize (4.8 Million)
Mwaka Wangu was the first time that Jabulant who is Harmonize's official videographer directed an actual music video and for sure the rookie music director did not disappoint. The 3 minutes and 51 seconds video was a perfect way for Harmonize to kick off 2022 and so far the video has amassed 4.8 Million views on Youtube.
6. Bakhresa - Harmonize (4.9 Million)
Bakhresa music video by Harmonize deserves to be adapted and developed as a full feature film due to its experimental cinematography and excellent storyline. Exactly 4 weeks after its release the video has gained about 4.9 Million views on Youtube and is soon expected to clock 5 Million views.
5. Gidi - Diamond Platnumz (6.4 Million Views)
Diamond Platnumz is one of the few artists in Tanzanian who looks fresh and rejuvenated in every music video, Gidi, being one of them. In this video, Diamond Platnumz reminds his fans to put on their cowboy costumes and dance to the S2kizzy produced beat. The video has so far amassed 6.4 Million views on Youtube.
4. Utu - Ali Kiba (6.6 Million)
The video for Ali Kiba's romantic music visuals known as Utu was shot around Africa's highest mountain, Mount Kilimanjaro in the Northern part of Tanzania. Utu was one of the highly-anticipated videos in 2022 and has so far amassed about 6.6 Million streams on Youtube and as usual Director Ivan did not disappoint in this one.
3. Mi Amor - Marioo ft Jovial (7 Million)
Nobody knows how rapper Quick Roca ended up as a vixen in the Mi Amor music video but what we are sure of is that Mi Amor music video which has some sort of Wizkid's Essence vibe and which has so far accumulated about 7 Million views on Youtube, deserves a standing ovation.
2. Mtasubiri - Diamond Platnumz ft Zuchu (7.3 Million)
The video of this song dropped at the time when dating rumors between Diamond Platnumz and Zuchu were at their peak and the whole project felt like an official statement from the two artists to the press that aimed to address the rumors. Mtasubiri has so far amassed 7.3 Million views on Youtube therefore standing at number 2 in the list of most watched music video in Tanzania in 2022.
1. Mwambieni - Zuchu (8 Million)
When Zuchu dropped her Simi's Ayo inspired track titled Mwambieni earlier this year, nobody told us that the video of the song was going to follow the footsteps of her 2021 hit, Sukari. The Hanscana directed music video has so far amassed 8 Million views on Youtube and hence claiming the first spot on the list of the top 10 most watched music videos in Tanzania as of April 2022.