VIDEO: Tzy Panchak on The Tea Club Show | Afrovibes Radio
SHARE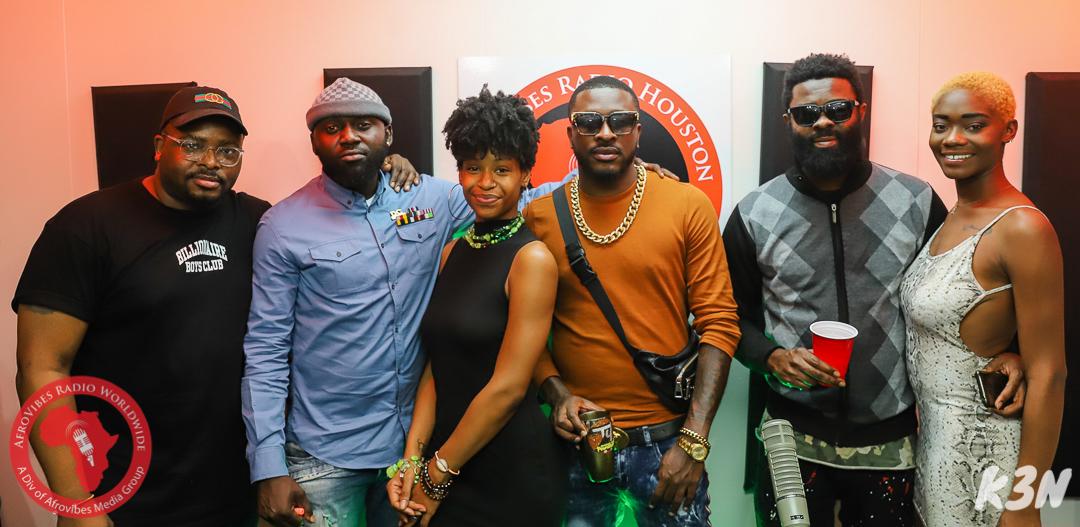 @afrovibesradio
The Tea Club Show @theteaclubshow hosted by International DJ: Heaven Mozart [@heavenmozart]:
TZY PANCHAK (@tzypanchak) SUPERSTAR Cameroonian Recording Artist on Blu Nation Recording @blunationrecording.
Etah Tambe Nyenti better known by his stage name Tzy Panchak is a Cameroonian recording artist and performer. He moved to Calabar, Nigeria at a young age where he pursued his university education and graduated with a B.SC in Computer Sciences. Audience & Fans worldwide should listen to Mr. Fantastic by Tzy PANCHAK and will immediately become instant fans.
The Guest Hosts IG:
1: Heaven Mozart (@heavenmozart)
2: LepaShandy (@_lepashandy)
3: Destyni (@destyniselena)
4: Blunation (@blunationrecording)
5: The Tea Club Show (@theteaclubshow )
This episode of The Tea Club Show is Sponsored by DQ Hookah in Texas [@dqhookah].
Photos by Ken @kenin3d
Follow @afrovibesradio @heavenmozart and @theteaclubshow media partners @notjustok
#sippingthetea #globalshow #internationalshow #worldwide #dopeshow #Radioshow #afobeatsradio #heavenmozart #carribeanradio #afrovibesradio #blackradio #radiohead #afrovibes #radiodj #liveradio #dopepodcast #radiolife #internetradio #afrovibesyoutube #africa #theeteaclub #radio #radiohost #radiostations #radioperson #celebritydj #internationalstar #superstar #goodmorningworld