#Tokyo2020: Fabrice Zango Makes Olympic History for Burkina Faso
SHARE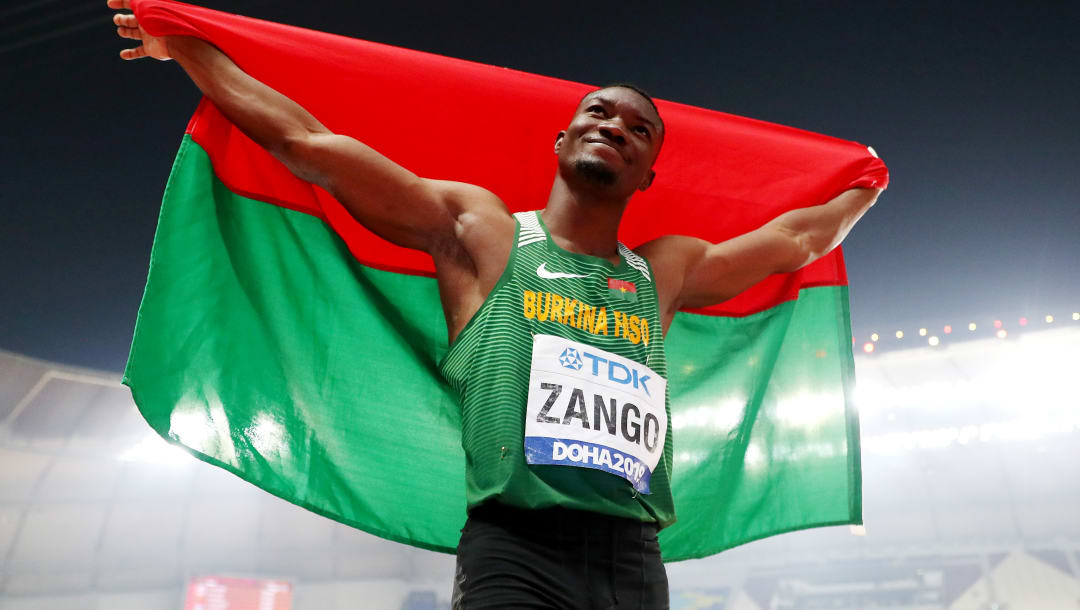 Fabrice Zango has made history for Burkina Faso at the Tokyo 2020 Olympic Games. The African won his country her first-ever Olympic medal. The 28-year-old achieved this feat by winning bronze in the triple jump competition, leaping a distance of 17.47 meters on Thursday, August 5th, 2021.
He made his international athletics competition debut in 2013  where he competed in the triple jump. He finished sixth at that competition with a jump of 15.96 meters, 1.05 meters shy that of the gold medalist, Ukrainian's Viktor Kuznyetsov.
READ ALSO: PUMA TERMINATES FOUR YEAR  $2.67m CONTRACT WITH ATHLETICS FEDERATION OF NIGERIA
Zango specializes in the triple jump and long jump. He is the world indoor record holder in the triple jump competition with a jump of 18.07 meters. He was part of Burkina Faso's representatives at the Rio 2016 Olympic Games, but he could not get a podium finish.
He also competed at the 2019 World Championships in Doha, Qatar, where he won a Bronze medal by participating in the Triple jump event. His personal best jump is 18.07 meters and 7.71 meters in Triple jump and Long jump, respectively.