Tammy Abraham Reveals Why He Left Chelsea for Roma
SHARE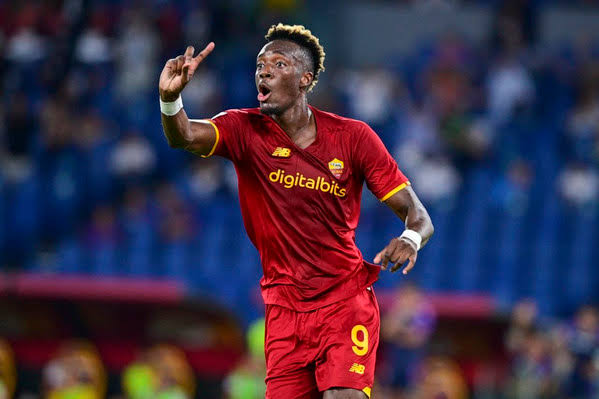 Former Chelsea player, Tammy Abraham has spoken about his move from the Premier League to the Serie A. The forward man fell down the pecking order under the Blues' new manager Thomas Tuchel who took over from Frank Lampard in January 2021.
READ ALSO: POLICE ARREST BRIGHTON PLAYER ON SUSPICION OF SEXUAL ASSAULT
Abraham said in an interview with Sky Sports during the International break with England. The striker said that he is enjoying life at the Italian capital with Roma.
He also spoke about the belief that Jose Mourinho has in him, being the reason he decided to leave Chelsea.
I could see where he wanted Roma to go and see where he wants to take them and I wanted to be part of the process. He put his trust in me so he was big on the reason why I chose Roma. The first thing he said to me was when I picked up the phone he was like 'do you want to enjoy some sun or stand in the rain? I laughed, he said with a smile. I think at first I did not think much of it when we were speaking. I think my mindset was that I wanted to be in the Premier League and I wanted to stay here.

I feel like it was home, being around London, being around England. It was home. And I think I had to open my wings a bit and make a choice and I chose Italy and would not change it. I have learned so much tactically as much as I have in my entire lifetime. It is good. You need to learn off different managers. Right now I am learning a lot.
Tammy Abraham completed his move from Chelsea to Roma in the just concluded transfer window for £34 million on a five-year deal. The Blues have a clause to buy him back for €80 million which can only be triggered in the summer of 2023/24 season.