Paul Pogba Reminisces About His Time at Manchester United
SHARE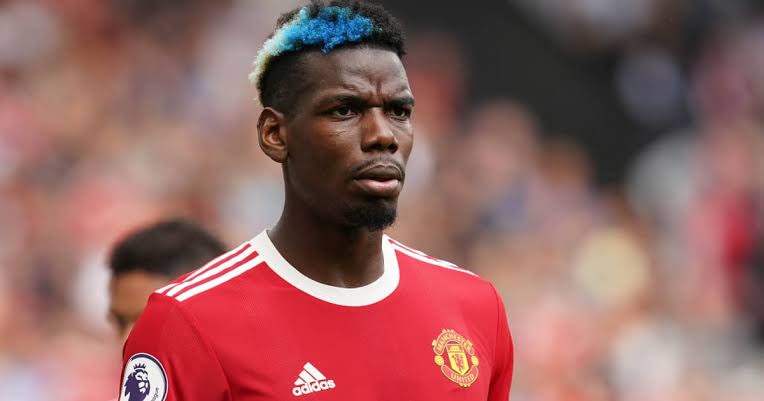 Former Manchester United Player, Paul Pogba has reflected on his time at Old Trafford as a Red Devil player.
Pogba said things did not go as expected during his six years at Old Trafford. The midfielder made this revelation while he was speaking in an interview with was posted on the website of French outlet Views on Friday, June 16th, 2023.
He said Manchester United supporters did not show him the love that he expected on his second return to the club.
When I left Manchester, I was young. And when you're young, you want to prove something. I came to Juve, to a fairly young Italian club, it was a big test for me. But I immediately saw the love of the supporters. I saw the love of the club. I really liked how they worked and learned a lot. I went back to Manchester because I hadn't finished my work there. I said to myself, I really want to play with the A's [the first team]'. I did it and it was a goal achieved for me. We have already won, not the Premier League, but titles that Manchester have not won for a long time. And I came back to Juve, why? Because it's really the club that helped me push myself.
And really the love from the fans, the love from the club that I get, I didn't get that in Manchester. I was quite surprised when I came back to England, already with the transfer I was given a label. It was quite sad. But it's two clubs that I really love, that made me grow and I can only say thank you to these two clubs. Maybe I could have gone to other clubs, but it was my heart that chose those clubs and I often follow my heart.
Pogba has played for both United and Juve twice in his career, breaking through the academy in Manchester, he made a few appearances before moving to Turin.
He became of the most exciting midfielders players in world football, this caught the interest of Manchester United, he moved back to Old Trafford for £89 million which was a world record transfer fee in 2016.
Related