The Origins of Blackjack
SHARE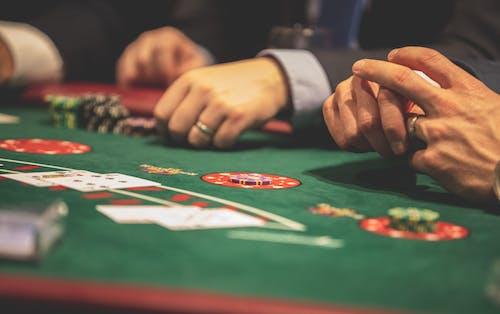 All over the world, people are choosing to play card games over any other type of game. Not only are card games straightforward and easy to set up, but they can also be played alongside other people thus providing a great way to socialise. With many card game enthusiasts also interested in the prospect of betting, it is no surprise that blackjack has become so popular in recent years. In this context, it is worth exploring the origins of blackjack to see how it came to be so popular and if it will continue to be so.
The start of Blackjack 
Firstly, it appears that the interest in blackjack games is higher than ever with many people now choosing to play the popular game from their smartphone. The game of blackjack has come a long way ever since it could only be played in person and in physical casino establishments. Although the origins of the game cannot be pinpointed exactly, blackjack, which is also referred to as twenty-one and pontoon, is related to several French and Italian casino games. The origins of the game can be traced back as far as the 16th century before being evolved for many years to the point it can be seen in nearly every brick and mortar casino. The game of blackjack was popularised during the 18th century when traditional casinos would give their customers bets to attract them to the game. This special bet was the 10:1 odds of a player having a Black Jack and it is at this point when the name was allocated to the game. 
Of course, it was not just common people that enjoyed played blackjack as it was known as 21 in royal courts and was played by the higher classes in France including King Louis XV's mistress and Napoleon Bonaparte. The game quickly got a name for itself as it was popularised as a great way to relax and celebrate after battle. Furthermore, the game of blackjack experienced even more growth in later centuries, for example in Nevada in 1931 as the State first chose to make casino legal. Owing to the European colonisation period, the game of blackjack became a worldwide phenomenon and now can be played in more than 140 countries as a great means of socialising whilst being able to wager money. There are also a wide number of blackjack variations to choose from today including European Blackjack, American Blackjack and Blackjack Switch. Of course, with the creation of online casinos in recent years, blackjack can also be played on online casino sites meaning that there are even more convenient ways of playing the game than when it first emerged.
Blackjack in recent years
Furthermore, thanks to the developments of modern technology in the past several years, there are now live versions of blackjack that are able to be played on online casino sites. This means that blackjack fans are now able to mimic the experience of visiting a casino through their VR headset which allows them to explore the casino floor and interact with live dealers who issue the cards. Live Blackjack is the most high tech way to play your favorite casino game without having to spend money or time travelling to your local casino facility. The great thing about these online casinos is also that you can play blackjack with other people across the globe, sharing tips and socialising.
One reason why many people prefer to play blackjack as opposed to any type of card game is because it is incredibly straightforward in terms of gameplay. Although there are rules to learn when it comes to blackjack, the game is just as fun for beginners as it is for more advanced players. The premise of the game is simply to get closer to 21 than the dealer without going over or 'bust'. On top of this, many people like to play this game because odds are good in comparison to other casino table games. Blackjack has a low house edge meaning that there is an increased likelihood that they will win. In some games the house edge can dip as low as 90-94%, but blackjack will often be over 97%. Moreover, although blackjack is simple in terms of gameplay, it does require some level of skill meaning that those who are playing it will be challenging themselves.
Conclusion
Overall, blackjack is one of the most popular card games being played in this day and age. Whilst there is no definite origin story for the game of blackjack, it is clear to see just how much the game has evolved over the course of centuries to the point where there are many variations of the game. With modern technology advancing every day, it is predicted that the game of blackjack will continue to thrive and boost the online casino industry.