N'Golo Kante Shares Thought on Abramovich's Decision to Sell Chelsea FC
Chelsea's midfielder, N'golo Kante has spoken about Roman Abramovich's decision to sell the West London club.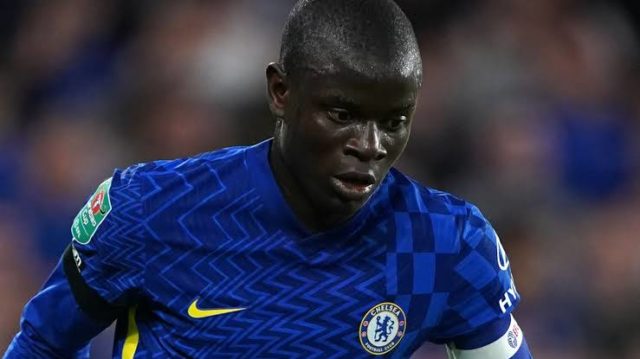 READ ALSO: D'TIGRESS GETS TOUGH WORLD CUP DRAW
Kante was speaking in an interview with Sky Sports News on Friday, March 4th, 2022. The French midfielder confirmed that the players are yet to come to terms with the decision of the Russian Billionaire.
It is something we are not prepared for, it came quickly. The only thing we can do because we don't control these things, is to do the best that we have always done, which means playing football at the best possible level for us, for the club and the fans and see how things are going, it is the only thing we can control.
He also said in the statement that he looks forward to winning trophies for Chelsea in the future.
Since I came here, I have spent many great seasons, with the team, the managers and the fans. I hope we can carry on like this, keep winning and that's the way I see the future.
The Blues won 21 trophies under the era of Abramovich and the fans will hope they get to win more trophies under whoever the new owner(s).