The Elite 30: The World's Most Valuable Football Clubs of 2023 Unveiled!
SHARE
Here are the 30 most valuable football clubs in the world today for the year 2023 following the conclusion of the 2022/2023 club football season.
The most valuable clubs of 2023 have been revealed by Forbes magazine, and the year 2023 saw a surge in the revenue generated by football clubs. Due to the growing global popularity of football, the initial list for 2022 was 20 clubs, but it has now been expanded to a total of 30 clubs.
The English premier league recorded the highest number of clubs on the list and was closely followed by the MLS league before the Spanish, German, and Italian leagues. The list further accentuates the popularity of each league across the world today and explains why other leagues are striving to sign better players and also get better viewing deals to improve their overall revenue.
Which club is the most valuable football club today?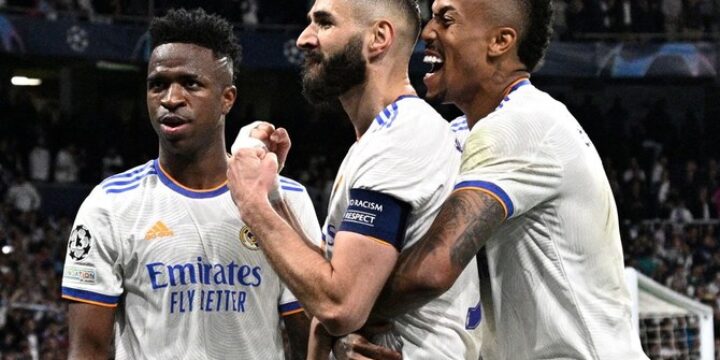 The most valuable football club today, according to Forbes, is the Spanish giant Real Madrid. Los Blancos saw a huge rise in their revenue generation by 19%, taking their current value to over 6 billion dollars. Real Madrid recorded over 2 billion dollars in broadcast rights earnings, another 2 billion in commercials, and over 670 million dollars in earnings from match day revenues in 2023 alone.
Forbes also revealed that a major contribution to their earnings had been them winning the Champions League in the 2021/2022 season. The business outfit stated:
Real Madrid won the Champions League last season, claiming their record-extending 14th European Cup. In the process, the club also earned $146 million from UEFA - the highest revenue total for last season. Madrid's total came from a basic payment for qualifying for the group stage, results bonuses, shares of Spanish broadcasting rights fees, and an additional payment for the club's historical success in UEFA play. Liverpool was the second-highest earning club, beaten out by Real Madrid in both revenue and the Champions.
Which Premier League Club is the Most Valuable Today?
The Red Devils Manchester United is the most valuable English or premier league side in the world of football today. The Glazer family-owned club, according to Forbes, has a current value estimated at 6 billion dollars.
Which Clubs are the Most Valuable Football Clubs Today?
| Ranking | Club | Country | Current Value | 1 year value change |
| --- | --- | --- | --- | --- |
| 1 | Real Madrid | Spain | $6.07bn | +19% |
| 2 | Manchester United | England | $6bn | +30% |
| 3 | Barcelona | Spain | $5.51bn | +10% |
| 4 | Liverpool | England | $5.29bn | +19% |
| 5 | Manchester City | England | $4.99bn | +18% |
| 6 | Bayern Munich | Germany | $4.86bn | +14% |
| 7 | Paris Saint-Germain | France | $4.21bn | +32% |
| 8 | Chelsea | England | $3.1bn | 0% |
| 9 | Tottenham Hotspur | England | $2.8bn | +19% |
| 10 | Arsenal | England | $2.26bn | +10% |
| 11 | Juventus | Italy | $2.16bn | -12% |
| 12 | Borussia Dortmund | Germany | $1.93bn | +7% |
| 13 | Atletico Madrid | Spain | $1.54bn | +3% |
| 14 | AC Milan | Italy | $1.4bn | +17% |
| 15 | West Ham | England | $1.08bn | +20% |
| 16 | Inter | Italy | $1.03bn | +3% |
| 17 | LAFC | US | $1bn | N/A |
| 18 | LA Galaxy | US | $925m | N/A |
| 19 | Atlanta United | US | $850m | N/A |
| 20 | Crystal Palace | England | $806m | N/A |
| 21 | New York City FC | US | $800m | N/A |
| 22 | Newcastle United | England | $794m | +51% |
| 23 | Leicester City | England | $781m | -16% |
| 24 | Aston Villa | England | $756m | +1% |
| 25 | Everton | England | $744m | -21% |
| 26 | Lyon | France | $734m | +47% |
| 27 | AS Roma | Italy | $724m | +11% |
| 28 | DC United | US | $700m | N/A |
| 29 | Toronto FC | US | $690m | N/A |
| 30 | Austin FC | US | $680m | N/A |
Read the Latest Sport Trends and Get Fresh updates as they drop via Twitter and Facebook
Related