Mauricio Pochettino sends shocking message to Mykhailo Mudrky
SHARE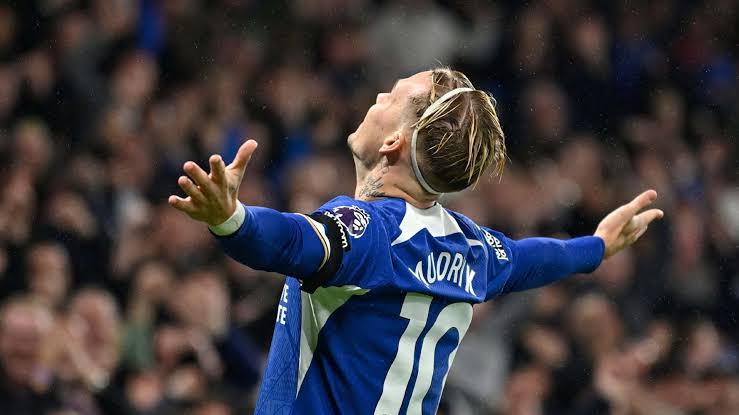 Chelsa's manager, Mauricio Pochettino has showered praises on Mykhailo Mudryk following his fantastic form in the past few games but had some reservations.
The Ukraianian is beginning to find his form since Mauricio Pochettino took charge of the club this season. According to the Argentine, there is still a lot that Mykhailo Mudrky needs to learn if he wants to be at the top of his career at Chelsea.
The midfielder scored the second goal for Chelsea in the London derby against Arsenal on Saturday, October 21, 2023.
"Mudryk is not at his best. He needs to improve. He really needed his first goal at Stamford Bridge. He still needs to improve but with this goal, I think he is going to be more confident in the future".
The goal against the Gunners is his second goal, the first came against Fulham at the London Stadium. The 22-year-old will hope this kicks start his form at Chelsea and hopes he can score and assist more goals for the Blues going forward.