Jurgen Klopp Clears the Air about His Comment on AFCON | Read
SHARE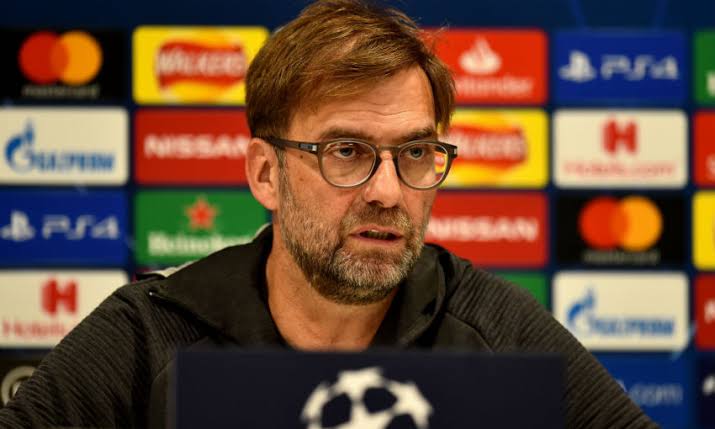 The Manager of Liverpool Football Club, Jurgen Klopp has cleared the air about the recent comments he made about the Africa Cup of Nations.
READ ALSO: FIFA SET TO ADOPT NEW PROPOSAL FOR INTERNATIONAL FOOTBALL CALENDAR
Klopp's statement was taken out of context when he was speaking in a press conference ahead of Liverpool's UEFA Champions League game against Porto.
I didn't mean it like that. I don't know why you understand it like that, to be honest. I didn't mean it like that. Come on. So I was not even close to it being the idea in my mind that I want to talk about the African Cup of Nations as a little tournament or the continent of Africa as a little continent, not at all.

What I meant was, if you watched the whole press conference, then you might have understood it the right way if you wanted to, because I said there are no international breaks until March now. I said, oh there is a little tournament, I was just saying it's still a tournament, it's ironic. It's still a tournament, a big one. We lose our best players to that tournament.

I am not a native speaker but if you want to understand me wrong, you can do that all the time. I know that I would never think like this. I don't understand why you thought this to be honest, but that's really not Ok as I would never do that. But that is it now. It was not my intention, but you made something more of it, so that is not so cool, to be 100 percent honest.
The Nations Cup which will be hosted in Cameroon starts on January 9, 2022, until February 6th, 2022.