#AFCON2021: Sadio Mane Speaks about Senegal's Victory over Egypt | Watch
Senegal's forward player, Sadio Mane has described winning the Africa Cup of Nations as a dream come through for him.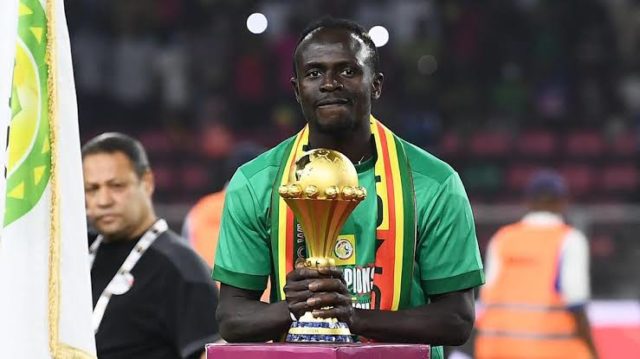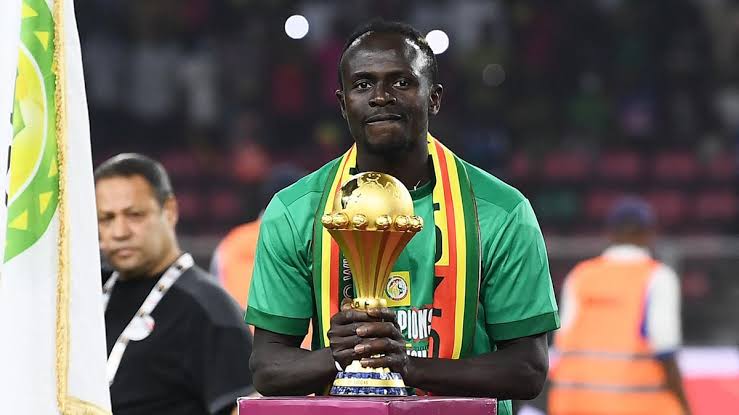 READ ALSO: MARC OVERMARS LEAVES AJAX WITH IMMEDIATE EFFECT
The Liverpool player was speaking in an interview with Sky Sports News after victory against the Pharaohs of Egypt at the Olembe Stadium on Sunday, February 6th, 2022. Mane scored the winning penalty in the game which ensured Senegal won their first African Cup of Nations.
It was my wish and it is my dream to do everything possible to get it. My highlight of the game is scoring the penalty and winning the game.
Senegal dominated most of the game but they failed to find the back of the net because of the heroic performance of the Egyptian goalkeeper, Gabaski who made a series of saves to deny the Lions any chance to find the back of the net.
Senegal won the game 4-2 on penalties after 120 minutes of football.
WATCH: