Navide Sai – Diana
SHARE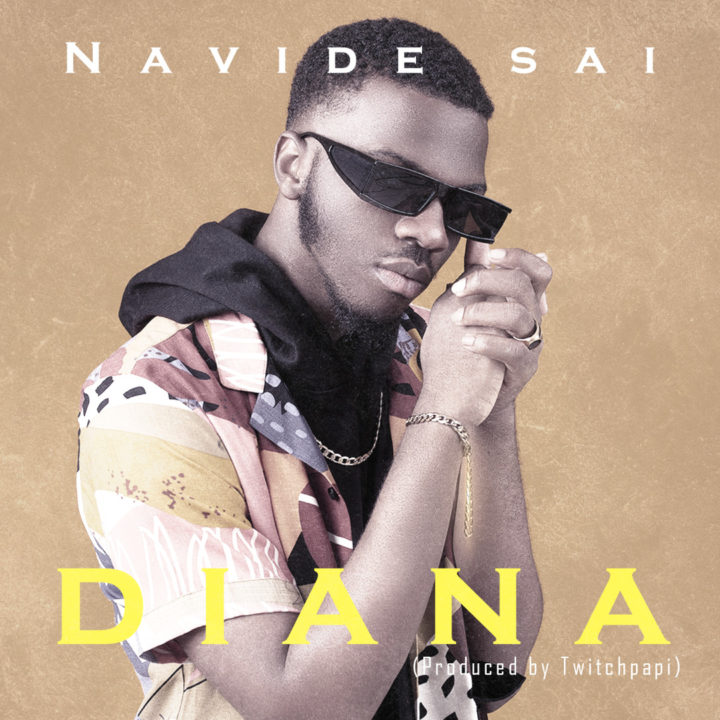 Seton Isaac Akinkunmi, an indigene of Badadgry LGA, Lagos state, Nigeria is noticeably different and talented, and this is evident in his unique musical abilities. Akinkunmi, otherwise known musically as Navide Sai, is the latest individual to join the elite Nigerian music industry as a singer, songwriter and performing artist.
Navide is a child of Mr. & Mrs. Emmanuel Akin Seton and his experiences from a creative family as the Seton's helped shape his budding career as a musician. He always wanted to make music and this resolve led him to a recording studio in Lagos, where he attempted to record for the first time amidst piercing eyes that looked at him with doubt.
After leaving everyone present in shock at his talent, Navide Sai harnessed an excellent opportunity to make music his permanent career. He spotted an opportunity to develop a talent he was sure he had, and he didn't hesitate to take it.
Navide Sai's official single; "Diana", was produced by the talented Twitchpapi. Diana is his introduction to the music industry and a firm representative of African music globally. Navide Sai reminds his lover, Diana, that no one is better than her in this melodic music. Sporting a distinct afrobeat vibe, Diana is Navide Sai's induction into the local and international league of highly sought-after afropop creators. Navide Sai has many dynamic sounds in stock for his fans. This unique dynamism was borne out of his varied experiences with love, friendship, and relationships. He admits that he is inspired by his family and his passion for music.
Most of his music will come from his life's perspective while adhering to gaining trends in the industry. Fela Kuti, Michael Jackson, Sade, Asa, 2face, James Brown, Dbanj and Burna Boy are some musical geniuses whose sounds motivate Navide Sai daily. He credits their music as a significant energy source and an excellent blueprint for his creative process. He credits God as a source of his energy and motivation while maintaining that the artistry of these acts helps to guide some of his decisions in hiscraft. As a musician, Navide Sai understands the power of emotions and wants to use his talent to represent Nigeria on the global stage and for other positive causes.
Navide Sai intends to ultimately collaborate with his musical inspirations. He believes in working hard, staying consistent in releasing his music and collaborating with other creatives to achieve the goals he envisions for his career.
His long-term plans include building an excellent music portfolio and creating gems with Nigerian artists like Wizkid, Davido, Niniola, Tiwa Savage, and lots more.
He believes his business acumen and unique musical talent will help him achieve his goal of leaving impactful footprints in Nigeria's billion dollar entertainment industry.
"Diana" is available for streaming and download across all digital music platforms.
Listen On Audiomack!!!
For bookings, collaborations or enquiries, contact Navida Sai and his representatives through the following platforms:
Email: navidesai236@gmail.com
Instagram: navide_sai
Twitter: navide_sai
Tiktok: navide_sai
Youtube: Navide Sai
Related