Marindoti remixes the popular Master KG's 'Jerusalema' On New Single, 'Ijo Yonke'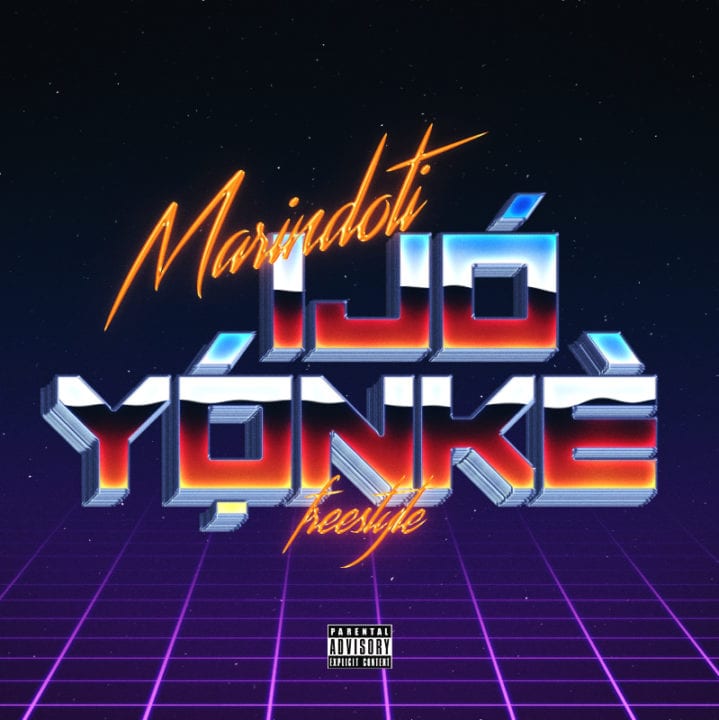 Marindoti is back with another one a different vibe, as he refixes Master KG's "Jerusalema" on his New Single, 'Ijo Yonke' and the result?, Simply amazing
Nigerian rapper "Marindoti" was born Charles Oludare on June 3rd, 1989 in a hospital which he now co-owns with his dad.
He is the 4th of 5 children, attended Obafemi Awolowo University, Ile-Ife from 2005 to 2012 where he graduated with a Bachelors in Medicine, Bachelors in surgery. Having been named the most unlikely to practice in his set, he went on to practice medicine for 6 years and is currently pursuing his PhD with a focus on molecular carcinogenesis.
His love for music started at an early age listening to acts like Fela Anikulapo Kuti, King Sunny Ade, Sir Shina Peters, Ebenezer Obey, Dele Abiodun, Obesere, Pasuma, KWAM 1, Don Williams, Jim Reeves, Michael Jackson, 2pac, The Notorious BIG, Eminem, 50-cent to mention a few, but his interest for making music was peaked after his family moved into the same neighbourhood as a family friend whose whole family members were into making music, one of those children (Danny young) went on to have a successful career in music.
However, being the son of a Medical doctor and a seasoned educator in a traditional Nigerian family, Marindoti's priorities were set stiff in his academic pursuits as his parents would not support any attempt to delve into music-making and he had to learn this from a very young age. Determined his interest in music will not be stymied by a burgeoning medical career, Marindoti released a song title "Umbrella" in December 2014 to some critical acclaim.
You will definitely love this, take a listen below.
CLICK HERE TO STREAM AUDIO OR DOWNLOAD MP3