Ice Prince - Fire of Zamani | View Album Tracklist
THIS!!! I'm sooo looking forward to it! #FOZ drops exactly a week from today (the 28th).
"Talented hip-hop artiste and lyricist Ice Prince Zamani today unveiled the album tracklist for his much anticipated sophomore album, Fire of Zamani.

The 18 tracker album is a compilation of works from different genres, prominent artistes and producers such as Sunny Neji, Wale (MMG), M.I, Chip, Ruby, Wizkid, French Montana, Jesse Jagz, Olamide, Sound Sultan, Burna Boy, Yung L, Jeremiah Gyang, Shaydee, Morell, Chopstix, Don Jazzy, Sammy Gyang, J Sleek and E-Kelly.

Fire of Zamani is not that regular just-for-the-sake-of-it kind of album nor is it a follow-up to the timeless debut album,"Everyone Loves Ice Prince (E.L.I)". Fans can expect a lot more music in the fusion of melodies and harmonies. This album takes us back to Church where Ice Prince started, and is a perfect balance between hip-hop and pure music.  More pidgin than all English. A touch on the daily struggles and a celebration of success.  

The underlying theme is a message of hope. 

Ice Prince's versatility, maturity and messages are obvious and clear on the album.

Watch out for hit songs such as "Whiskey" feat Sunny Neji, "Mercy" feat Chip, "Komotion" feat Wizkid and "On My Knees" feat Jeremiah Gyang. You will definitely get hooked; that's a promise. So hot... can you handle it?"
*O.O*
Cover Art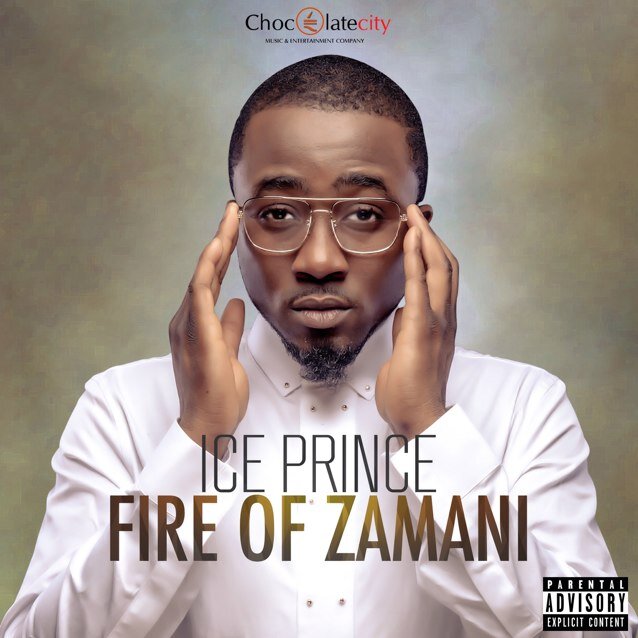 Back Art/Tracklist
Related