Bad Boy Timz - MJ (Remix) ft. Mayorkun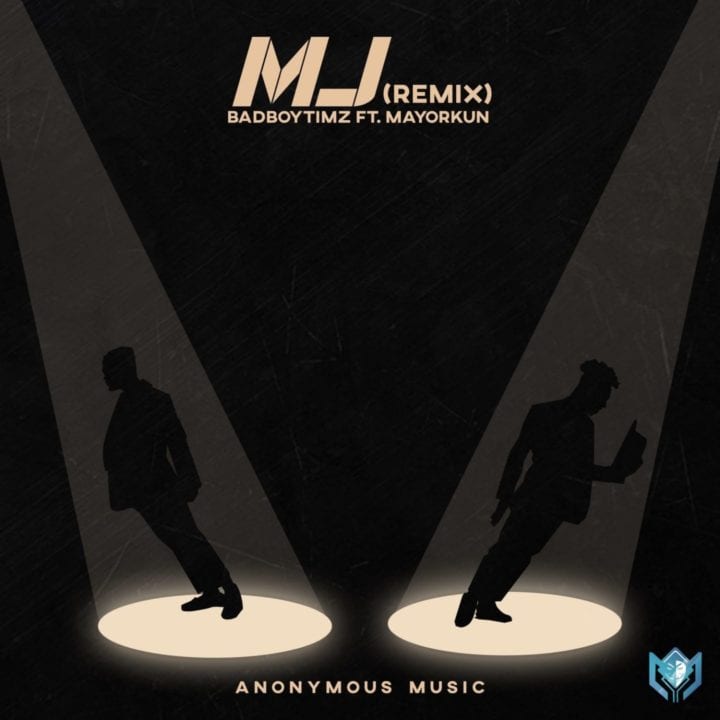 Bad Boy Timz features Mayorkun on "MJ," the remix
Anonymous Music frontline artiste, Bad Boy Timz has released the remix of his buzzing record entitled, "MJ (Michael Jackson)."
SEE ALSO: Bad Boy Timz - Check and Balance
This time, he collaborates with the acclaimed mayor of Lagos, Mayorkun who added his own special spice to the Semzi Beatz-produced banger.
Check it out below and share your thoughts.
Notable Lyrics
O de le gbese bi ti Micheal Jackson
Tell me baby I'm not asking ooo
Mo de le gbese bi ti Micheal Jackson
Follow me baby I'm still searching
Gbese le ke man, jijo maraba
Ko jijo f'ese jo, baby go down low ooo
Gbese le ke man, jijo maraba
Ko jijo Fuji mi ooo, baby go down oooo
Ife ti mo ni si e an, omo solid gold ooo
No be China gold ooo
I get money omo no be borrow pose oo
Shebi na me dem sabi
Shebi na you dem kolobi
I want to touch oo
Shebi na you dem delay
Before the matter go late
GET MORE MUSIC FROM BAD BOY TIMZ HERE