New York Afrofusion Artist Roadman unveils 'Ghetto Boy Fly' EP
SHARE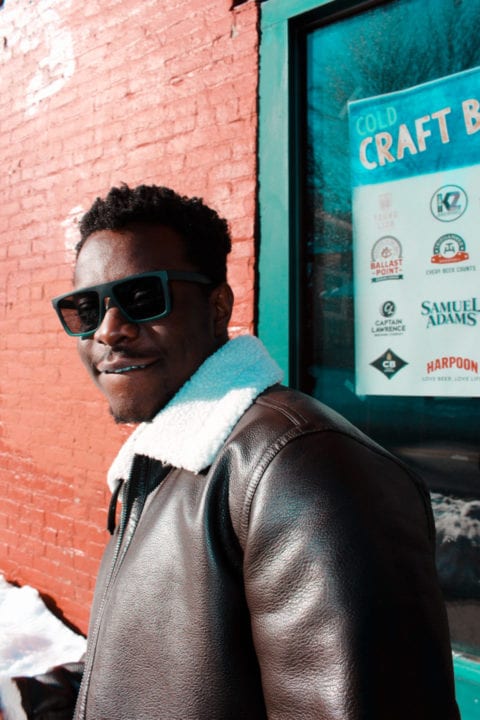 Afrochella and Audiomack ranking Superstar Roadman release of his third studio EP titled GHETTO BOY FLY
Known for his lush baritone, captivating rhapsodies and layered sounds fusing afrobeats, R&B, funk, jazz and hip-hop, New York based Afrofusion artist and producer ROADMAN – real name Toro Alaba – started 2021 with Afrochella and Audiomack ranking him among their Top 25 Rising Stars for the year, and he follows that up on March 4 with the release of his third studio EP titled GHETTO BOY FLY, which also comes with the alternative name of 'Ologo', meaning 'glorious child' in his native Yoruba language.
The EP opens with 'Nobody Knows', which was inspired by the unprecedented events of last year and sees Roadman reflecting on how there's only so much we can do in life, and the fan-favourite jam 'Gbewa', before it reveals the archetypal Roadman sound on 'OTR' with its night-time groove and palmwine music vibe, enters the political arena with 'Bound In Freedom', which sees Roadman protesting the corruption and injustice in his home country Nigeria, and tails off with the afrobeats love song 'She Cures' and the raw, honest and introspective title track 'Ghetto Boy Fly'.
Speaking about the inspiration behind his Ghetto Boy Fly EP and how the project came together, Roadman says, "the EP explores what it means to be a fly, glorious child from Nigeria, now living in the States and thriving in the face of systems meant to keep you down. The project touches on some of my challenges in life over the past year, and the longstanding issues that are very important to me –  police brutality, old flames, a failing country, and hope for the future".
Highly recommended if you like the afrofusion sounds of Burna Boy or Show Dem Camp, Roadman began his journey into music as a 10-year old drummer for local churches in his Lagos hometown in Nigeria. Having moved around a lot in his young life, which earned him the Roadman nickname, he finally settled in America four years ago, where he started playing the bass guitar and making music of his own. He went on to learn sound design from Emmy Award winner Rob LaVaque at the University of Rochester in New York, and the rest is history, as they say.
With two EPs already under his belt, his new project Ghetto Boy Fly sees the Nigerian native really expanding his afrofusion sound – according to Roadman, "I grew up listening to different types of music, from King Sunny Ade on my parent's cassette player to jamming Sean Paul heavily on my discman. This helped me hone my sound and encouraged me to be myself when I make music, to push myself harder and further artistically. My drive as an artist is to connect with one person, and embrace the ripple effect as that interaction goes on to bring more people together".
CONNECT WITH ROADMAN
Love the songs on the EP? Drop your thoughts below in the comment section, Roadman will love the feedback
Get More Updates  from Notjustok via Twitter and Facebook