10 Nigerian Songs To Complete Your 2019 Valentine Playlist!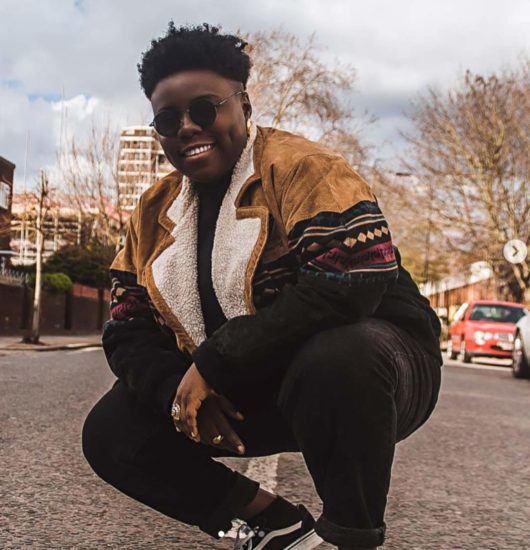 Music is used to communicate different forms of emotions and love, in its different shades happen to be one of them. Today being valentine's day, we have selected 10 Nigerian love songs you should add to your playlist, that's if they're not there already, to help you enjoy the day and work through the various feelings the season might stir up in you.
Let's save plenty talk and dive right into the melody that awaits in no particular other!
No Crime by Nonso Amadi is first on this list even though we said in no particular order because of how it talks about young love or better still, love that's about to start, so if you're a guy and on the "wooing" phase of your journey with the woman you want, this song might give you the perfect words that might just make her say yes! So add it sharply and start your move after listening.
Wonderwoman by Davido is a song you need to appreciate your woman this valentine's day. You've gone 360 with your woman and with all she has overcome, today is another day to appreciate her and Davido's song is giving you the opportunity to let her know what you think about her. If you're single, this song is just as useful as you can also, as a woman appreciate yourself for being the strong woman that you are.
Promise by Adekunle Gold and Simi a day after their white wedding ceremony with video based on their marriage hence it is a great song that should make it to your Valentine's playlist to renew your vows to your partner with and if you haven't made any between each other, today is a great time to do so... send them this song to remind them that your promises to always be with them still stands.
On The Low by Burna Boy should be the top song on your playlist if you're a dependable guy or you're asking your woman to see you as the dependable man that you are. According to the song, Bae should always call on you because you're so dependable you no dey fall hand.
Baecation by D'banj and 2Baba is a song to all the lovers out there who plan to give their partners a destination treat... give the treat then flow with the song...
Halleluya is a beautiful song by Johnny Drille and Simi. Are you happy the love you've been giving is finally being returned this valentine? You should be because it's what we all wish for, to love and be loved in return. If that's the case, this is your celebration song then. Add this to your playlist and celebrate the new love and the season too with.
Lovin is another Simi's song we lady should send to their man this Valentine's day, that's if you haven't sent it to him before. If you don't appreciate what's yours, another person will appreciate him for you and this song is a beautiful song to tell your man he looks really good and you're proud of his looks because guess what, men likes to hear those words too and it makes a whole lot of difference when these beautiful words are coming from the heart of the woman he doesn't just consider beautiful, but a woman that is also his. So be like Simi, drop all care in the world, tell him what's on your mind and give him loving... we all need it after all.
Dear Future Wife: Another Johnny Drille's special for all for those single men waiting and thinking of the beautiful things they'll do once they find their one true love. Truth is, today being Valentine, a lot of people will be thinking of just that and this song gives you more than the right words to express your thought. You can also reverse it to your future husband if you're a single woman.
Love Don't Care is an oldie but goldie love song that is couldn't keep off this list because it is a song that speaks of one of the confusions of many women who are torn between love and wealth. Well, don't let that confusion stop you from enjoying love this Valentine season and if you're not sure, listen to Simi as she sings about what really matters. In this song, Simi says love don't care who you are or what you do because in the end, love not money is all you need... abi?
Case by Teni is definitely on this list as it is a song that helps you express how far you'll go for your lover and highly necessary as today is that day where people are testing the strength of their love. For Teni, it is to slap Agbero, go Oshodi and slap Police for his case, you might be different but the song applies, so add it and tell us what you'll do for your partner's case today.
And then there's a bonus track of Mr.s Eazi's Surrender. I don't know how that skipped the list, but you should totally add it because it is one song like most Nigerian songs places love above wealth as Banku singer Mr. Eazi sings to his lover Simi while she sings back on how they surrender to each other's love completely and blind themselves to anything asunder for their love to thrive. I'm sure you're thinking you really need it, yes you do so add it to your playlist now!
Do let us know some of the Nigerian love songs you have on your Valentines' playlist so other readers can add to theirs!
Related