Tiwa Savage's Video Of Calling Out Beyoncé To Lend Her Voice To #ENDSARS is Such A Brave Move!
SHARE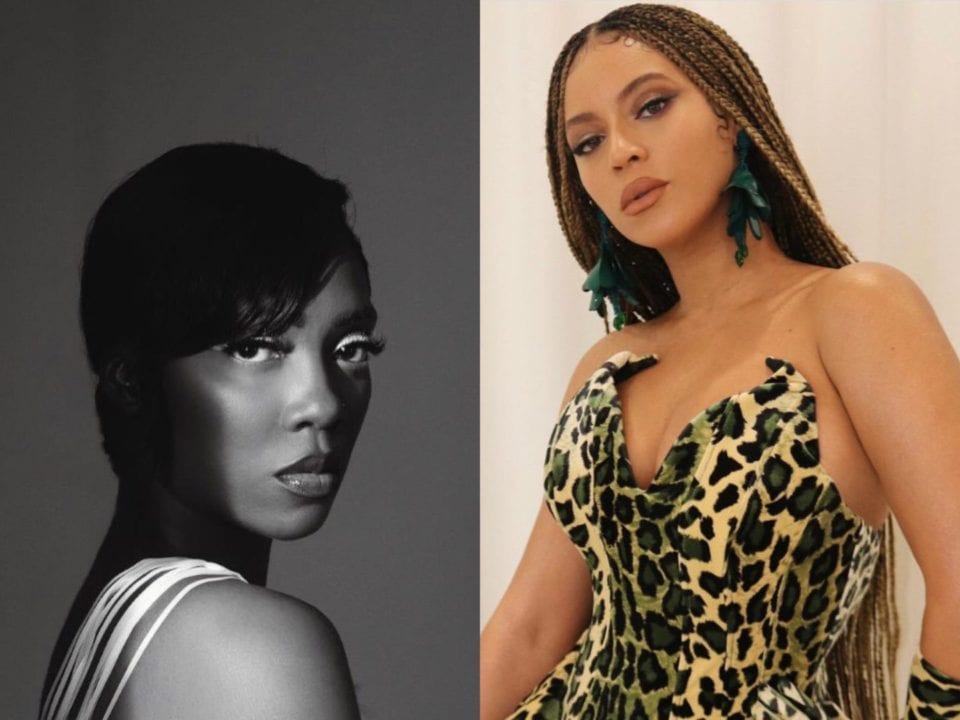 Nigerian multi-award-winning artist, Tiwa Savage has called out American superstar, Beyonce to lend her voice to the ongoing #EndSARS protest.
Tiwa Savage made an Instagram live video on the 15th of October 2020 expressing her heartfelt concerns on the daily issues that an average Nigerian face. She expressed how the faulty system in Nigeria works against Nigerians despite their industrious qualities and survival spirit.
During the video, The "Koroba" crooner called out the 'Black is King' star  Beyonce, and her team to lend their voice to the ongoing protest against SARS and police brutality in Nigeria. According to Tiwa Savage, the young Nigerians who contributed to the 'Black is King' project are going through a tough time in the history of their nation. These Nigerians and they are also the creators of the Afrobeats genre that Beyonce and her team used 'Black is King' to promote and the singer is asking, that the way they were reached out for such a great project, Beyonce should also use her platform to create awareness to the plight of the Nigerian people.
I was involved in a project recently that I was so proud of, as an artist, I was proud to be called and to be amongst the few people that were involved in this project, it's called 'Black is King', The gift album. So I'm going to say this, please don't quote me out of context, I want to use my platform right now to call out Beyonce and the whole team that reached out to a lot of Nigerians, Nigerian artiste, Nigerian producers, Nigerian video directors, dancers, creatives. I'm calling on Beyonce and her team, the same way they used their platform to elevate and to show the world that 'Black Is King', and how beautiful Afrobeat, Africa, and our culture is. I want them to please use their voice and their platform right now, because the same country that births the genre, is on fire right now. Where these creatives are from is on fire. So I'm calling on Beyonce and her whole team, and I am telling you that you cannot ignore this, cannot keep quiet because we all celebrated the Black Is King. I personally was so proud of it but please use you can not be quiet on this.
Tiwa Savage expressed her awareness of the backlash her actions for calling Beyonce might cause her but the singer, at this point, is more interested in using her platform to raise the necessary awareness that such a movement requires rather than the personal damage it might do to her brand, which is really commendable.
I know people are going to hate me and I'm going to get backlash from this, I know, I know. There's even a possibility that I am going to be blacklisted or whatever but if I'm saying that I'm an Afrobeat artiste, and we all know that this genre and all of my colleagues all know that this came from Afrobeat which was birth by Fela Kuti, then we also know what he stood for, and we still have the same thing because nothing has changed.
She went further to call out music streaming apps such as Spotify, Deezer, Apple Music and even Nike, asking that they lend their voice and help Nigerian youth win this fight against oppression and police brutality.
Watch video: