The Internet Is Pissed At Burna Boy For Supposedly Disrespecting His Elders In The Past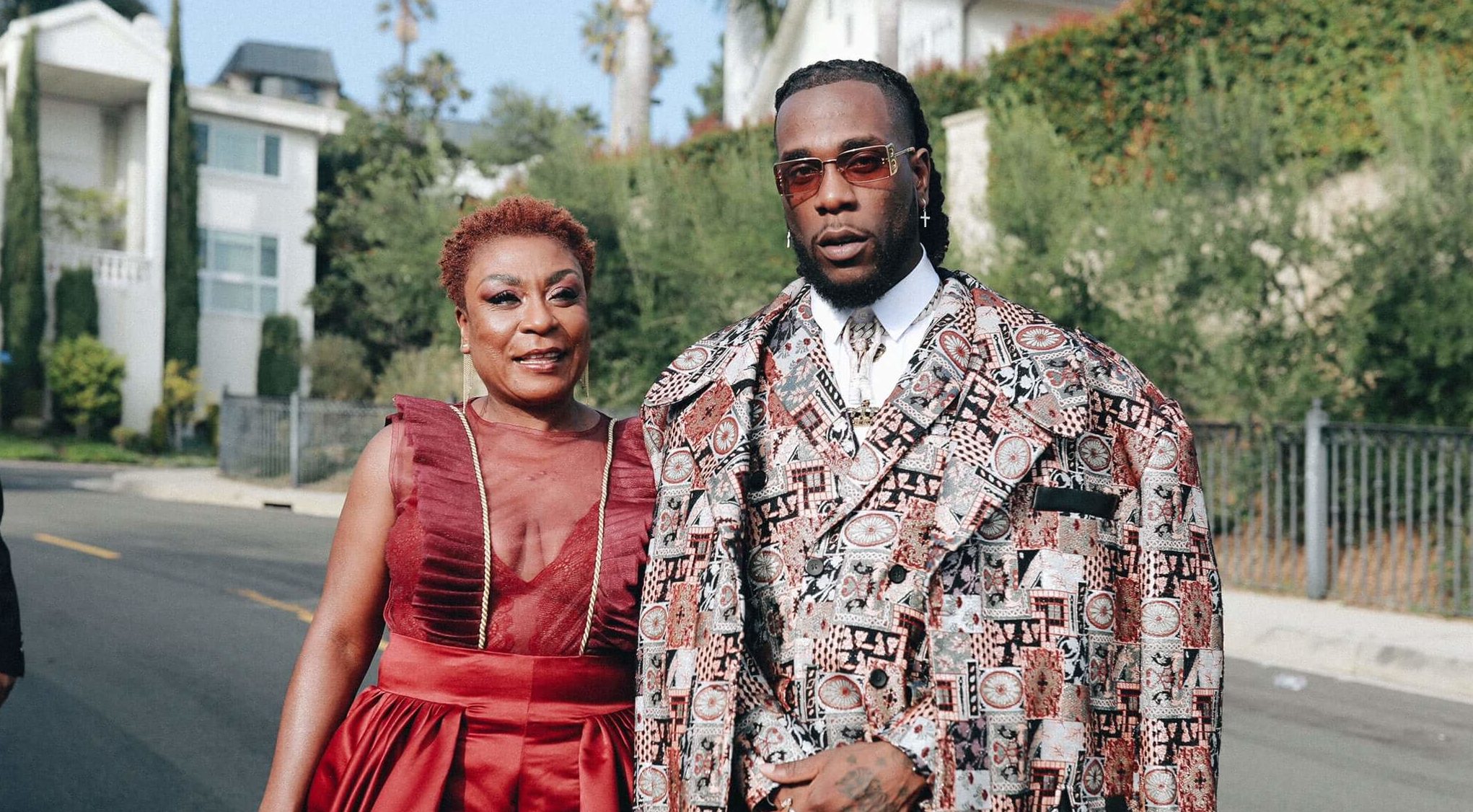 It's another day for Burna Boy and the internet after an old video surfaced online showing Burna disrespectfully walking out of an interview after he got bored and blunt about it.
Burna Boy, who initially sat with his mother and grandfather during an interview with an international media platform, Noisey, later got up while his grandfather was responding to the Interviewer's question to state that the interview was already feeling boring and they should step out. This left his mother looking disappointed and his grandfather speechless.
The internet has since been reacting to the action, calling out Burna Boy for treating his parents the way they perceived he treated them.
See video of Burna Boy's Disrespectful Act and People's reactions
Burna Boy's mum's reaction ??

Her son is locco ?pic.twitter.com/UZZnL3rLBs

— Kay ? (@Kaypoisson1) February 25, 2020
you guys are so Judgemental, e be like say una carry church for head too much.

y'all stan American celebs who's been to prison and have commited fellony but can't handle this simple misunderstanding from Burna oof !

Burna is a king ?

— K_O ? (@blaise_ko) February 25, 2020
Burna boy puts the R is "Rude"
The D in "disrespectful" and the P in "Proud" yet we still vibe with him. Such toxic relationship

— KALON♥II™ (@onuoha_jessica) February 25, 2020
Lmaooooo ??..nah burna's attitude is straight ?...

— Adede (@grey_kingin) February 25, 2020
The mum was keeping it cool for the cameras .

— Lisa (@Adaolis_a) February 25, 2020
CLICK HERE: To Read the Lyrics of your Favorite Songs. Also, Get Updates as they drop via Twitter and Facebook